Win 2 Tickets to the SOLD OUT Chicago Color Run Sponsored by Shout and The Chicago Lifestyle!
Coming up on Sunday, June 8, you'll have the chance to color yourself crazy with Chicago's most fun race – The Color Run! Enter here to win two entries to the SOLD OUT race. Bring your best friend along for this wild party in Grant Park – you'll wear all white and be splashed with color every kilometer throughout the 5k run/walk. Get in on the action by throwing your own color packet into the air at the end of the race! You'll join thousands of fans for a DJ-fueled dance party at the finish line.
Contest brought to you by Shout and The Chicago Lifestyle.
The winner will receive:
2 Race Tickets to the SOLD OUT Chicago Color Run on June 8
Shout Color Run Swag
Shout Products (Shout Trigger, Shout Color Catcher, Shout Advanced Ultra Gel Brush, Shout Wipes)
The Color Run is a great way to have fun and even get a little messy in Chicago. The race's sponsor, Shout, urges you to get out there and up your fun quota! Too many Americans are tied down by their responsibilities and don't make enough time for fun.
Good luck! The contest is open until 12 pm on Monday, June 2. The winner will be notified that afternoon. Mailing address will be requested upon winning as the race tickets/bibs and swag will be sent via mail. Addresses will not be used for any other purpose.
After entering, share with your friends to earn additional entries and increase your chances of winning!
This contest has ended.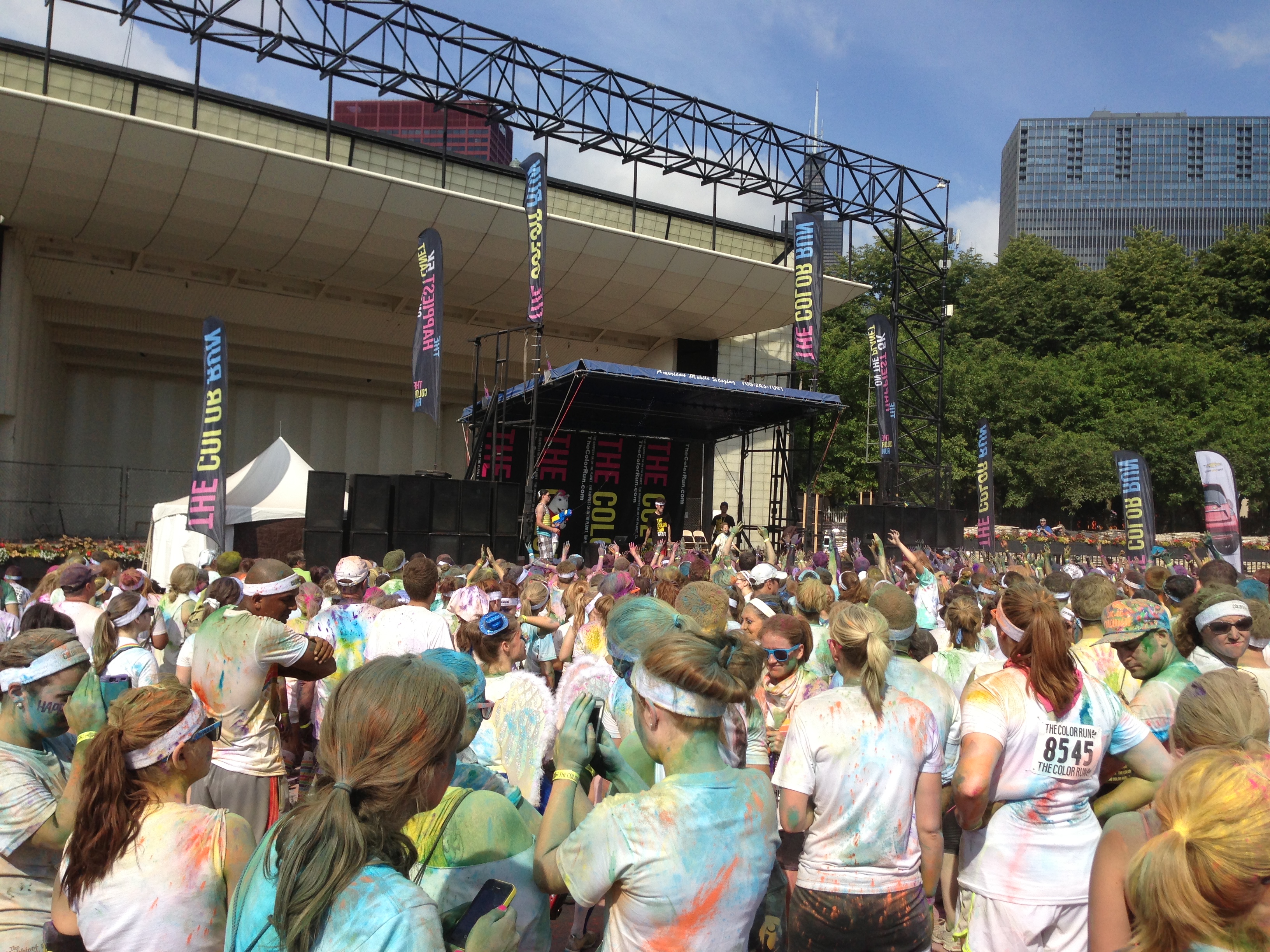 By entering the contest, you will be subscribed to The Chicago Lifestyle's once weekly newsletter. Unsubscribe anytime.
See Official Rules