There are an incredible amount of things to do in Chicago in July! Find your top bets here:
1. Get out and go for a walk, jog or run!
Summer days in Chicago are limited, so take advantage of the sun. Enjoy this beautiful city while working out.
TIP: During the summer I enjoy running by the lakefront. I drop my stuff off at the gym and head out for a lakefront jog. I find myself jogging a longer distance because I am focused on the scenery instead of treadmill distance calculator.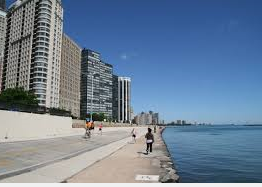 2. It's Festival Season. 
Nothing says summer like the city festivals. In Chicago we find any excuse to throw a good festival. Rub on a good layer of sunscreen and get out there! Good food, good music and good drinks.
TIP: Find a full list of city festivals at www.cityofchicago.org. Most of the festivals are free with a suggested donation and fun for the entire family.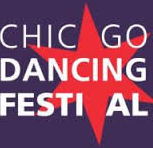 3. Kayak or Jets-Ski…decision…decisions.
There's nothing like the present to conquer fears. The first time I kayaked I was mortified but within a few minutes I felt as if I had been kayaking my entire life.  During the summer sites such as Groupon and LivingSocial have amazing deals.
TIP: Check out groupon.com for $25 for a two-hour weekend kayak rental (a $40 value) or $49 for a 30-minute jet-ski tour Friday–Sunday ($95 value).
4. Go for a bike ride.
Don't own a bike? No problem, just Divvy! A new bike sharing system, Divvy, featuring thousands of bikes at hundreds of stations from Andersonville to Hyde Park, available 24/7, 365 days a year. Grab your helmet…ready? Set…GO!
Learn more about Divvy at www.divvybikes.com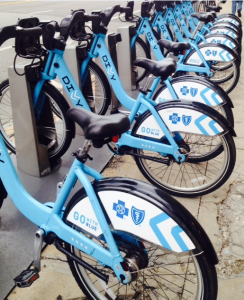 5. Dine in Style.
After all that physical activity you'll need to fuel up. The best way to do this is in style with Chicago legendary deep-dish pizza at Gino's East. Layer on layer of cheese melted to perfection, that's what you'll find at Gino's. Once you've had Gino's East, no other pizza will compare.
6. Chicago Adventure.
Why not take a day to enjoy what the city has to offer? We live busy lives and don't always have time to enjoy the city. Plan a Chicago getaway; Segway through downtown, learn about the incredible architecture or simply relax and watch a movie in Grant Park.
7. Free Movie?
A movie in the Park is a great way to bring the whole family together. Bring a picnic basket, a blanket and friends and family for a great outing.  The Chicago Park District offers over 250 screenings in parks across the city. To find a full listing of screenings at your local park visit  http://www.chicagoparkdistrict.com/events/movies/
8. Catch a Game.
Cheer on your favorite baseball team at a home game. Celebrate a century of Wrigley Field by attending a Cubs game. If you're a Sox fan check out the game night fireworks.  Not a baseball fan? Go for the food!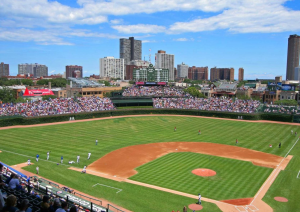 9. Fun at the Pier.
Fourth of July at Navy Pier, the fireworks show is scheduled for 9:30 pm. Can't make it on the fourth? No worries, Navy Pier has firework shows every Wednesdays and Saturday. While you're there enjoy the other attractions Navy Pier has to offer, such as the Ferris Wheel, shopping, restaurants and museums. Make it a day at the Pier. For fireworks show times visit http://www.navypier.com
10. Have fun!!
No matter what you do this summer…just have fun under the sun!