Jump around! Jump around! Jump around! Jump up! Jump up and get down!
At Sky Zone (325 W. Lake St, Elmhurst, IL) jumping around comes easy… the reason being? It's an indoor trampoline park! Most people are used to that single circular trampoline in the backyard, but try imagining about a hundred more of those put together with a slam-dunk hoop and a 10,000 foam cube pit. It's hard to imagine but at Sky Zone it's a reality worth seeing and jumping for.
Sky Zone is the perfect place to be for people that want to have a great time and also get an amazingly unique workout.  It's perfect for kids who want to have an unforgettable birthday party, or for adults who still like to have fun (that includes you!).
With trampolines below your feet and on the walls you can jump anywhere! If you've never been able to dunk a basketball before like MJ then don't be sad, because at Sky Zone you can jump and dunk even further than the free throw line. Ever wonder what it would be like if you could jump onto a cloud and not fall through? With the foam pit at Sky Zone you can do just that.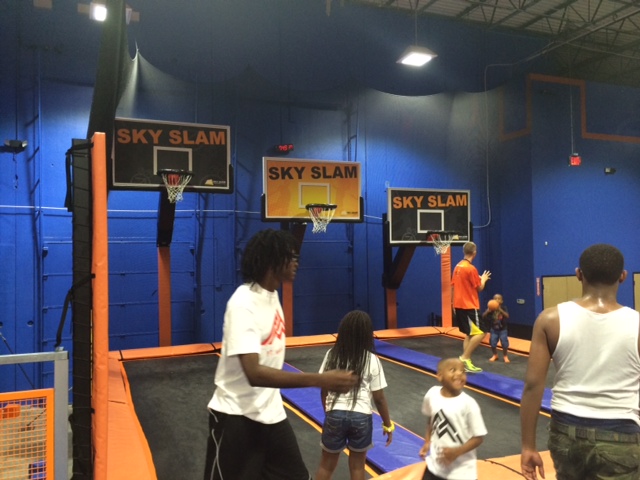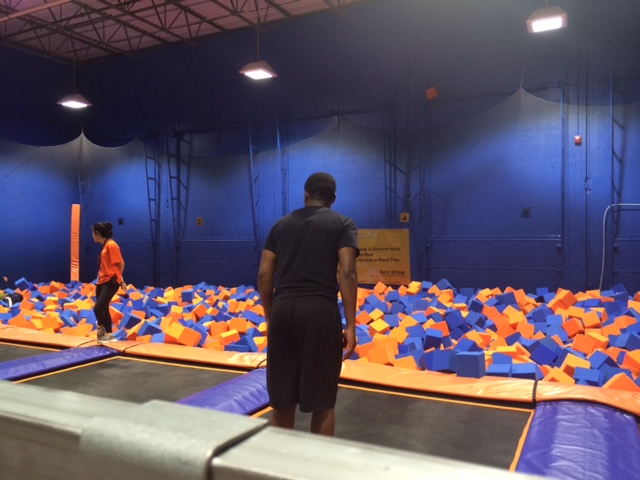 Whether it's jumping up and down, or side to side, to the hoop, or in the foam pit, anyone can have a spectacular, unforgettable time.  And if you are looking for a spectacular, unforgettable time for FREE then you are in luck!
Right now we are giving away 4 free 1-hour jumping passes to Sky Zone! Enter below for a chance to win and start picking your three friends or family members to bring. Winner must provide a valid mailing address to receive the prize tickets. Contest ends at midnight Central Time on Wednesday, August 13, 2014.
For more information on hours of operation and locations for Sky Zone, then check out their website.
This post was sponsored by Sky Zone. All content and opinions are from The Chicago Lifestyle.