Your Guide to Chicago Beaches: Pick Your Beach
My favorite season, Chicago beach season, is officially in full swing until September 2. If you haven't done so yet, here is your guide to taking advantage of the 26 miles of Chicago beaches. First, you have to choose the right beach. Out of convenience, many of us opt for the beach that's the closest to us but I encourage all to branch out and be sure to visit other beaches as they all have something different to offer. To find your beach for the day, check out http://www.cpdbeaches.com/home.cfm. Chicago Park district offers an interactive map of all 27 beaches with information on the history, amenities/facilities, beach rules, public transit, photos, water quality and even the "swim status."
Featured Beach: North Avenue Beach
North Avenue Beach is a great one for families. Looking onto the water at North Avenue, this beach seems to have it all. To the right is the city view we all know and love, in front of you is the lake full of boats and kayakers, to the left are miles more of the beach, and behind you is the always busy bike trail and park; it doesn't get much better! They even have free wifi, lockers, and a life guard first aid station. According to cpdbeaches.com, it was funded and constructed as a part of FDR's New Deal WPA (Works Progress Administration). Like most beaches, alcohol is prohibited but one of the great things is that North Avenue is home to two great restaurants, One Stick Puppy and Castaways. This August, North Avenue Beach will even host the Chicago Air and Water Show!

Beach Food
Castaways seems to be the landmark of North Avenue Beach as the giant blue and white boat-esque building that many notice when driving down Lake Shore Drive. They also offer great beach food at their walk up bar but I suggest the Vodka Lemonades on Fridays for only $6.50!
Another hot spot and one of the three full service Chicago beach restaurants is The Dock at Montrose Beach. A favorite part about The Dock is all the live music, including Reggae Wednesdays! As far as the menu, they have everything from kid friendly food, to wraps, and quite the list of cocktails!
If there is sunshine and there are people on the beach you can guarantee there will be ice cream carts up and down the coast all day! The ice cream selection has changed very little since you were a kid so be sure to bring cash for a Nutty Buddy or Fire Cracker Popsicle.
Also on North Avenue Beach, One Stick Puppy is a favorite because the corn dogs make for the perfect beach snack. I purchased the water bottle and always make sure I have it with me every time I go to the beach for the free water refills! Similar to One Stick Puppy, there are several other great beach stands open on the warm days with fun snacks!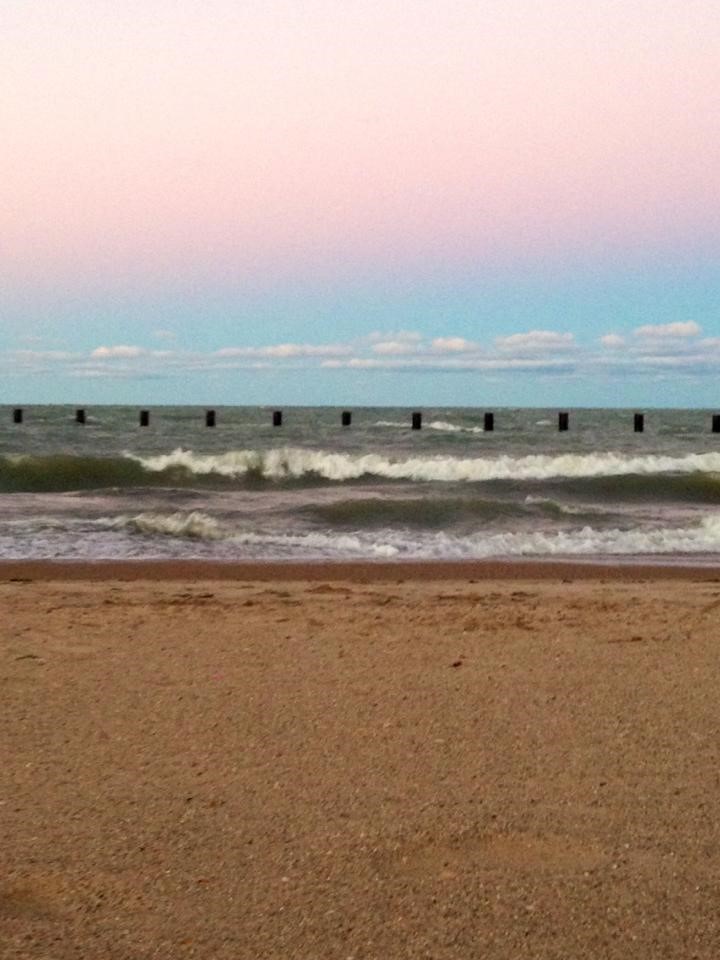 Beach Activities
On August 16 – 17, North Avenue Beach will serve as the center for the yearly Chicago Air and Water Show featuring the he U.S. Navy's Blue Angels and the U.S. Army Parachute Team Golden Knights. The show is from 10 a.m. to 3 p.m. and the Blue Angels are coming out this year! As it will be a long and hot show, be sure to bring a few water bottles and extra sunscreen.
What's better than starting your day doing yoga in on the beach? Sun and Moon Beach Yoga offers both sunrise and sunset classes through September 1! If neither sunrise nor sunset suits your schedule they also offer late morning and weekend classes to cater to all yogis! You can either purchase a $15 pass, a Season Pass for $300 or you can choose from the 5, 10, or 20 class packs.
Chicago City Sports Monster Beach Volleyball has it all! If you're interested in beach volleyball, Sports Monster offers 5 different levels, leagues available Sunday – Friday, 9-week leagues, pickup games, tournaments, and clinics. Leagues are open for registration so you can chose from one of their 5 locations and sign up today.
Enjoy your beach days and don't forget to wear sunscreen!
.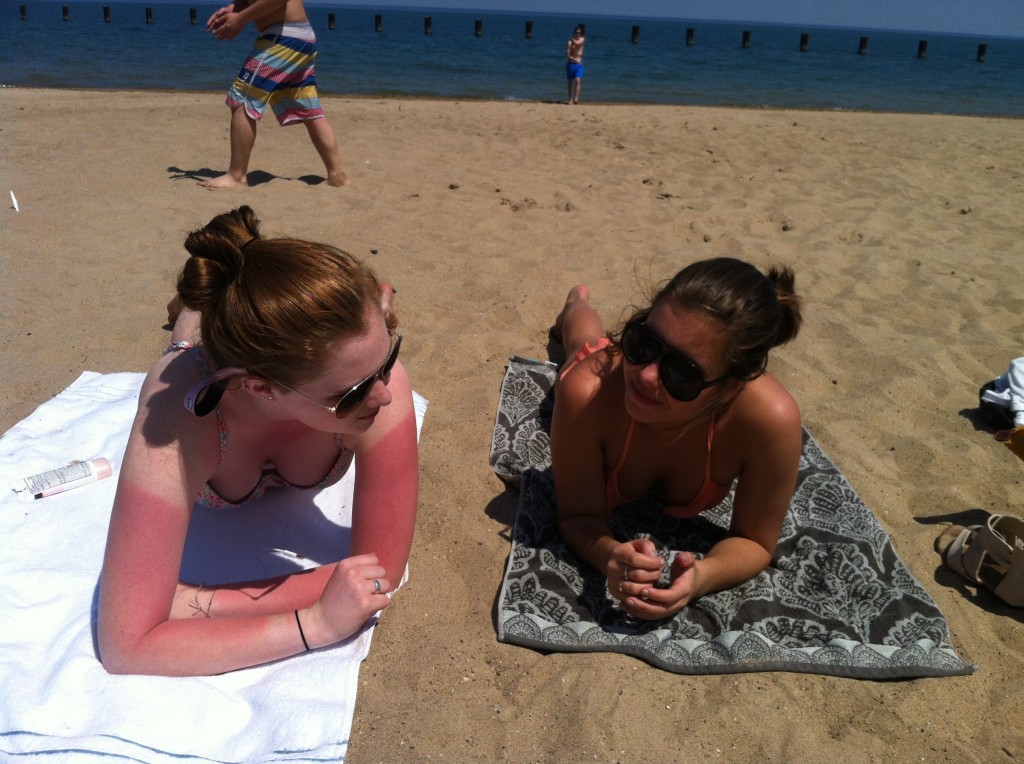 .
.