You love being the first of your friends to discover new sounds and new talent – so The Chicago Lifestyle is introducing you to Chicago's new bluesy-alt-rock band, The Central Standard. Formed just nine months ago, the band has already taken venues such as Double Door, Metro and Lincoln Hall by storm. On the verge of publishing their first album, vocalist Alex Garrison lets us in on The Central Standard's history and inner workings.
While living in Indiana, vocalist Alex started writing music. He took the opportunity to be part of a Kings of Leon cover band, and met with a Chicago producer who offered them the chance to make a four-song EP. Paired with a guitarist, Alex would develop the lyrics and melodies, and they'd sync up to find a sound they liked. The songs are reflective of their lives, such as a snapshot of the age of 24 – living through post-college angst figuring out a world of structure and defining the next steps in life. One of their hit songs – Ghosts of Me and You – was written in a 15-minute flurry of creativity on an airplane.
With much room to grow, Alex started seeking out other talented musicians to fill out the band. Through friends and connections, the band The Central Standard is now made up of Alex Garrison on vocals, Steven Phillips on lead guitar, Manny Miller on rhythm guitar, keyboard and back vocals, Mike Bronk on bass and Jack McKee on drums. While each musician has a different taste in music, they have blended their styles to form a sound similar to Kings of Leon. Musical tastes include jazz, indie rock, synth, and finding a depth of sound by blending many different styles.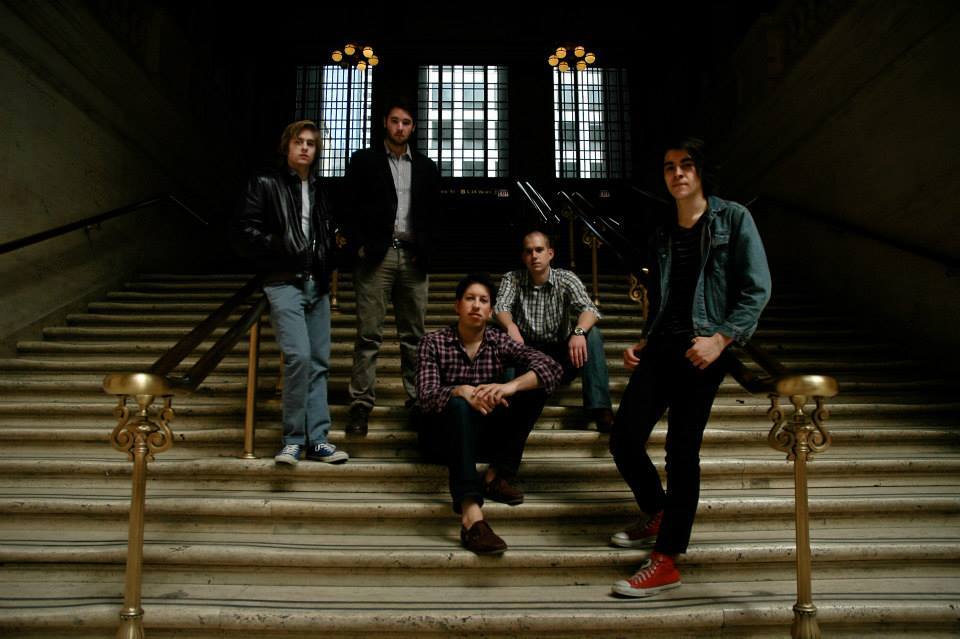 "Our focus is on sounding great," explains Alex, "and building our stage presence and energy. During our shows we feature our new music and throw in a few favored covers repackaged with our own sound." Their chemistry as a band is deepening with every night on stage. The personalities are flowing together not only to put on a great show but also to come together in the creation of their first album, due out later this spring. They've each exposed their own talents and creativity in bringing together the best songs and sounds for the album.
What can we expect from the first album? "This album plays to our strengths – it has a catchy and approachable sound with several singles that fans will enjoy. The first half is high energy, with the latter half featuring an 8-minute jam track with guitars and atmospheric synth. The back half of the album is experimental, allowing us to show off our influences," says Alex.
The Central Standard is looking to engage with current fans and connect with new ones. They've been featured on college radio shows and their goal is to be featured on Chicago radio and television. With hopes to expand their influence beyond the Chicago market, The Central Standard appreciates Chicago as home. "There is a huge variety of music here – something to fit everyone's taste," notes Alex. "Chicago's music scene is unique in that local bands can enjoy playing at great medium-sized venues that they wouldn't be able to approach in other cities." Their favorite venue so far? Lincoln Hall. Working with a great production company, Shoeshine Boy Productions, The Central Standard has opportunities to play with similar-sounding bands to open up their fan base.
Interested in learning more about The Central Standard and hearing what they're all about? Catch them in their upcoming show at Double Door in Wicker Park on May 9 at 7:30 p.m. and watch for their upcoming album release in June.
{Photo credit: Max Herman}