The favorite Rockit Ranch Productions presents the comfortably sharp Bottlefork Bar and Kitchen. Among all the wonderful restaurants that River North has to offer, Bottlefork stands tall as one of the best. Just as perfectly highlighted in the "Our Story" of their website, "…Bottlefork is a representation of the seamless partnership of the food and beverage coming together to create the perfect marriage of food and drink." Bottlefork serves a similar audience as their next-door neighbor, Bub City, but with a completely different and uniquely special atmosphere. The restaurant is dimly lit with beautiful wood tones that highlight the bottled drinks effortlessly.
Beginning with the drinks, the options are nearly endless but the "Bottlefork Original Cocktails" are always a safe and yummy place to start. "Big Salty Tears", sounds like an odd pairing of ingredients (Lustau Palo Cortado & East India Solera Sherries, Rittenhouse Rye, Lemon, Maple, Orange Flower Water & Egg) but is certainly worth being adventurous.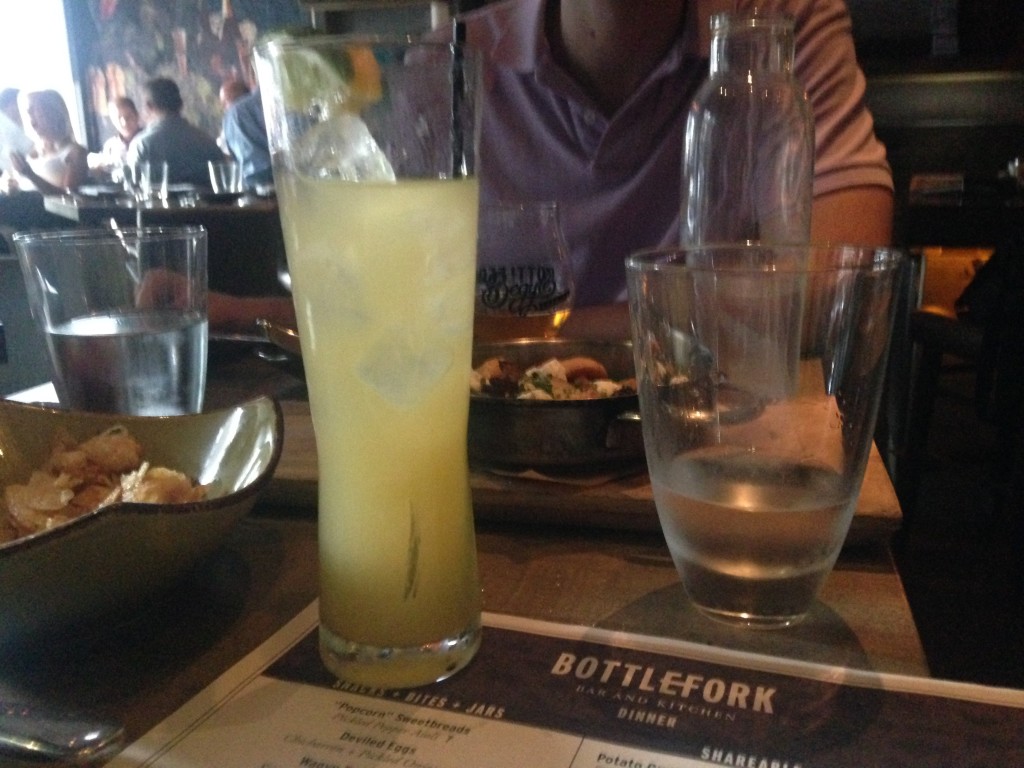 Next, for the appetizer, every table in the restaurant at dinnertime seems to order the ""Bag" of crisps and egg" with good reason. In essence, the bag of crisps is a brown paper bag of potato chips accompanied to the table by a small dish of a poached egg. The waiters drop the egg in the bag at the table and shake it up to make a delicious pairing of the chips and egg. Other great appetizers are the Popcorn Sweetbreads or the Deviled Eggs, which have a nice modern twist.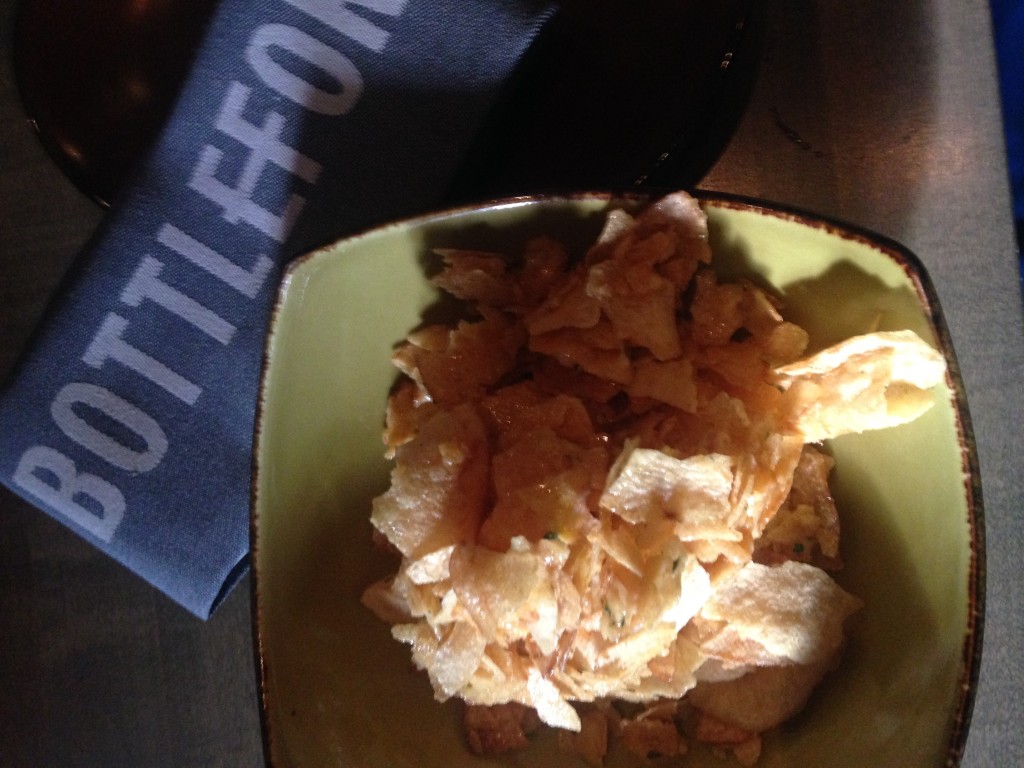 The best part, the entrée at Bottlefork, is referred to as "shareables" with the idea that each party chooses a few plates to enjoy together family style. A strong recommendation is the Potato Gnocchi with Spring Mushrooms, Stinging Nettles and Fresh Goat Cheese. This is the perfect size to compliment other dishes because it offers enough bites for everyone to get a good sense of the unique flavor and despite being shared, the potato is still nice and filling. Even for those who don't care for mushrooms the combination of the stinging nettles and goat cheese helps to give them a new and different pleasing flavor.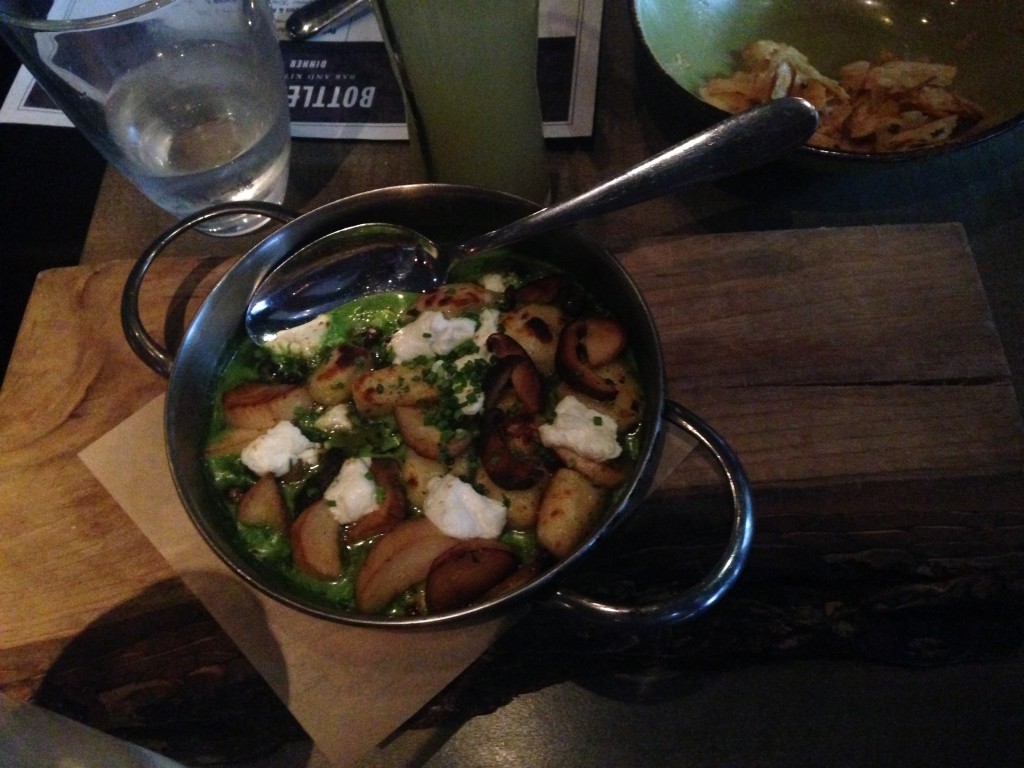 Lastly, when it comes to everyone's favorite course, Bottlefork doesn't fail to impress: dessert is truly the best part. Guests have the opportunity to choose from the creamery or desserts in a glass. From the creamery, the Pretzel Caramel Sundae is a favorite. That delectable sweet and salty mix that comes from caramel popcorn, salted caramel, or M&M's on popcorn, is delivered perfectly in the Pretzel Caramel Sundae.
Visit Bottlefork Bar and Kitchen soon to create your own wonderful experience and find your favorite dishes- you won't be disappointed.