In the third part of our feature on social dining we explore BlendAbout, an organization that brings people together for group dining experiences. If you're traveling to a new city and don't want to dine alone or simply want to meet new people over a great meal in Chicago, BlendAbout is your answer.
Founder Kate Spivak was inspired to start BlendAbout after a cross-country move – one that brought her to a new city where she had to build a new network of friends from scratch.  "Outside of the online dating world, there was no service to connect people for networking or friendship," explains Kate. After launching three years ago, BlendAbout is now available in most major cities across the U.S.
How does BlendAbout work? The website, blendabout.com, invites users to sign up for a meal as one of four to six guests. While some meals are pre-created, users can generate their own meals  by picking a restaurant they'd like to visit, setting a theme (such as networking, dating, sports, politics or travel), and defining a date and time. BlendAbout takes care of the reservations, and other users can sign up to join the meal. Reservations are confirmed when at least four people "take a seat at the table."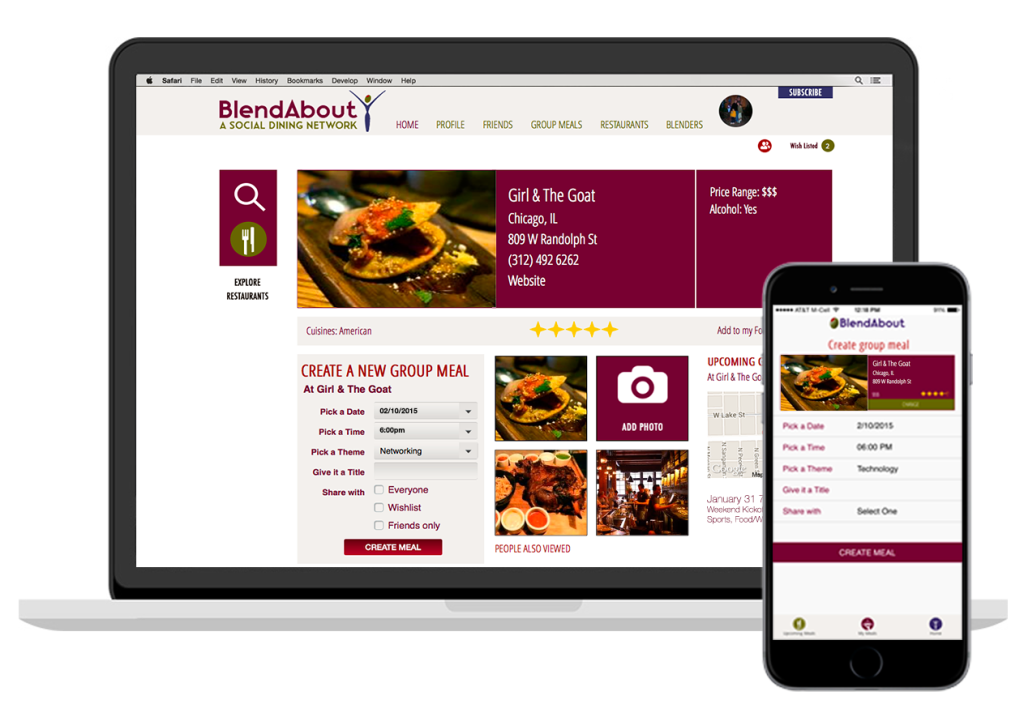 There's no requirement to go by yourself, however. You can invite friends or other contacts to join BlendAbout and register their own seat at the table. Because the process is so simple, it's a great way to meet people, either within the dating world or beyond. Social networking capabilities allow you to see other "Blenders" in your area and tag someone to your wish list. The service charges a small monthly subscription fee, and then you pay individually for your meal at the restaurant. While a virtual medium is used to set up the meals, BlendAbout gets you out there interacting with people in real life, not just behind a computer or phone screen.
BlendAbout is a great service for anyone who doesn't want to dine by themselves, who wants to meet new people, or simply to try a new restaurant. While many users are business travelers or residents in a new city, others have unique reasons. For example, a woman wanted to try a hot new restaurant she knew her husband wouldn't be able to eat at due to his diet. BlendAbout was her solution to find others who would enjoy the same spot. Feedback from users has been that it's simple to use, guests are friendly and nice, and it's not an awkward introduction like a dating service might incur. The group setting takes the pressure off, as there are no pre-conceived notions on what the meal should be like.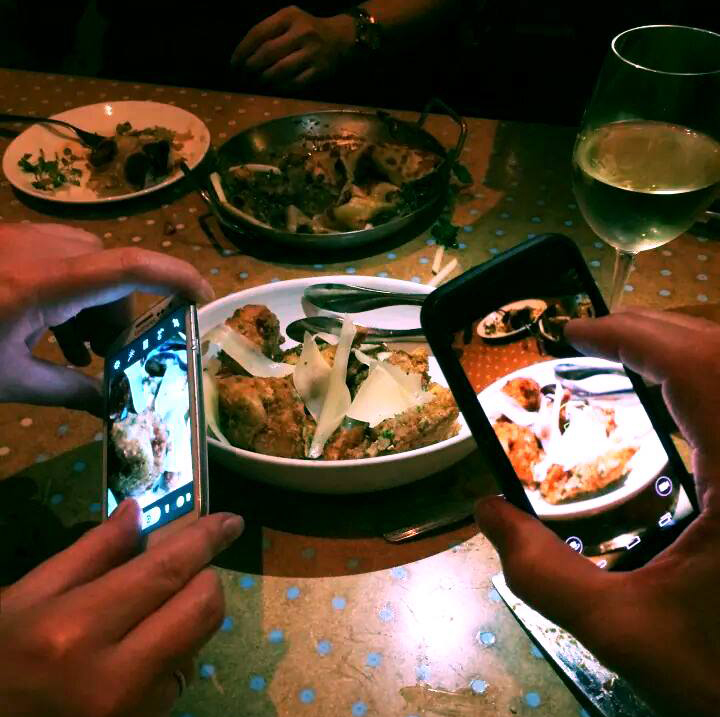 Founder Kate has attended meals as a guest and is lucky that she's met some of her best friends through BlendAbout. "I didn't know what to expect when I started BlendAbout, but I've met such a range of amazing people." The BlendAbout team encourages Chicagoans to try out the service and enjoy meeting new people over a great meal. Who knows, you may get lucky and meet a new best friend!
{Images Courtesy of BlendAbout. Credit (Cover Photo): Nader Khouri}