Summer's in the air, time to plan the Ultimate Summer Festival Hit List! Here is your inside guide to summer festival survival tips.
During the summer Chicago is festival city – after all, we only get a few months of summer. Every year I create my festival hit list around May as that's when most festival dates are released. Most of the festivals I attend are free with a suggested donation, except for the annual music festivals, for which tickets must be purchased in advance. If there were a 'Frequent Festival Goer' rewards program, I would be a premium member.
This summer I plan to attend 35 city festivals, so far I've been to 10; summer is still young! I've been attending festivals since I was 18, I won't tell you my age but let's just say, I have been to over 100 festivals (yes, I keep count).  So far this year, I've been to Manifest 2014, Chicago Ribfest, Spring Awakening, Pride Fest and Pride Parade, just to name a few. Well, enough about me, let's talk about the important stuff. What to bring, what not to bring and what to expect at a festival.
If you're planning on attending a music festival such as Lollapalooza, North Coast or Riot Fest…..BUY TICKETS NOW! Tickets for these events sell out fast – very fast. You do not want to be the person not going because you don't have a ticket. Websites such as StubHub or Ticket Hub re-sell tickets, usually at a higher price. Ok, so you have the ticket or better yet you don't need one, now what? Let the planning begin!
The most important thing… what to wear? Rule number one is to be prepared for ANY weather. Chicago's weather this summer has been somewhat unpredictable to say the least. I've witnessed a sunny warm morning turn into hail and lightning storm. I recommend a rain jacket or poncho, sunscreen, bug spray, light clothes, and extra shirt, all of which I didn't bring the first year I went to a summer music festival. Planning an outfit can be a lot of fun, especially if you like to dress up in costume (trust me you won't be the only one dressing up at a music festival). Make sure you wear comfortable shoes as you'll be on your feet most of the day.
No matter what festival you're attending, music festival or city festival, the most important thing is to keep hydrated. Alcohol doesn't count! Drink in moderation as a full day of walking and dancing will dehydrate your body fast. Most festivals do not allow outside bottles, but make sure to dink plenty of water the day before to prepare your body. A trip to the hospital after a festival is not fun.
INSIDER TIP: I usually purchase a bottle of water at the festival and refill it at the water stations. This is an easy way to save money and avoid the long lines to get water. You can also invest in a Hydration Pack (trust me, this is an investment).  If you don't know what a Hydration Pack is, it's basically a backpack with a water pouch and a straw.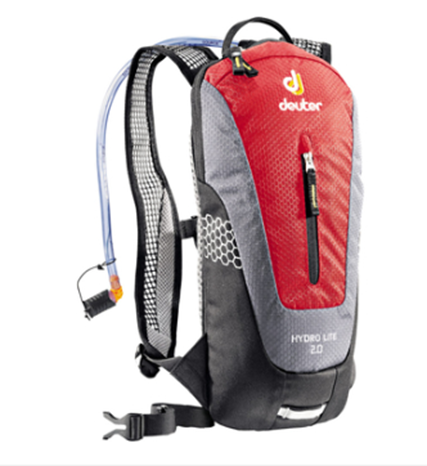 Have a meeting place for you and your friends. There's nothing worst than going to the bathroom and returning to where you thought your friends were waiting to find out they are not there! In this case your phone is your best friend, if it stays charged.
INSIDER TIP:  Invest in a portable charger! You'll want to take pictures to share on social media during the festival. You do not want to get caught with a dead phone.
Remember to have an open mind about the festivals, even if they don't turn out to be what you expected.  No matter what festival you attend the ultimate rule is to have fun and create memories with friends.
{Photo via Spring Awakening}