Feeling a little adventurous after such a brutal winter? Venture out into the city to two different fusion restaurants that strive to keep food unique and fun. Positioned on the border of Lincoln Park and Lakeview sits Thai Burrito (2439 N. Clark), a restaurant that combines exactly what it says. Upon arriving, guests are greeted by strong Thai scents and an inviting atmosphere. Starting off a meal with Thai Burrito's crowd favorite, Crab Rangoon, is never a bad idea.
Thai Burrito's Thai burritos are obviously the stars of the show. There are tons to choose from, but restaurant best sellers include the Panang Curry and Pad Thai burritos. If guests aren't feeling adventurous enough to fuse completely, they have "safer" choices like Garlic or Basil. Burritos are made of a warm, crisp tortilla, lettuce, tomato, sour cream, rice, refried beans, and the choice of veggie, chicken, beef, tofu, shrimp, or tilapia. There are endless options, all made of fresh ingredients.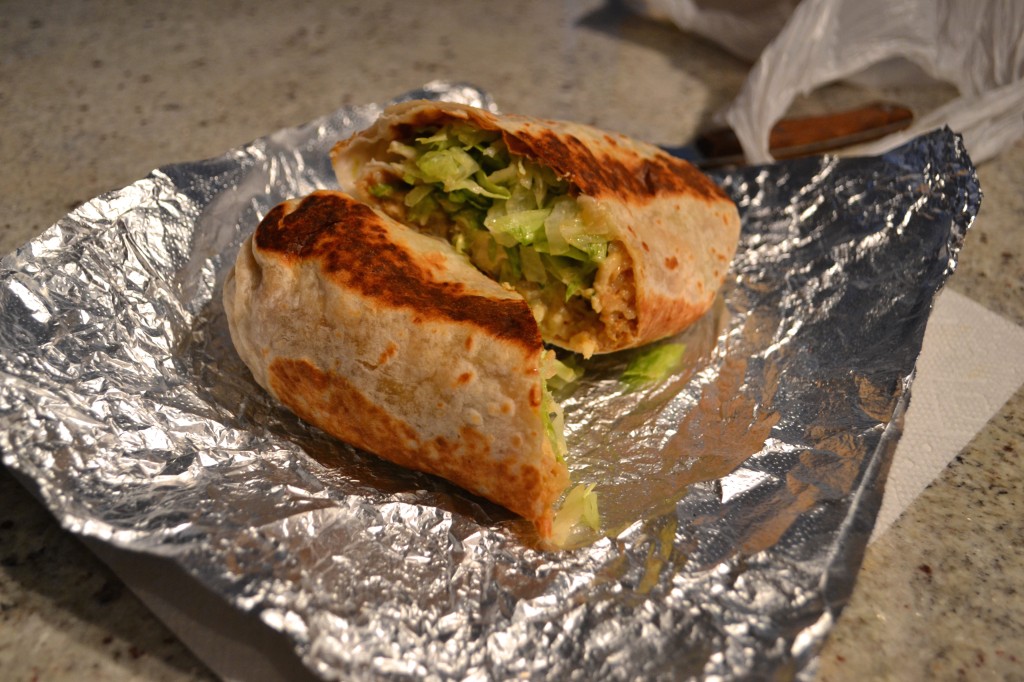 Not into the burrito craze? Try a variety of Tacos or Thai Nachos. Thai Burrito offers some of the best Thai food that Chicago has to offer as well, ranging from spicy curry to mild Pad Thai, just in case guests don't want to give the fusion a try. These burritos are great for any time of day, leaving you full without excessive amounts of fat.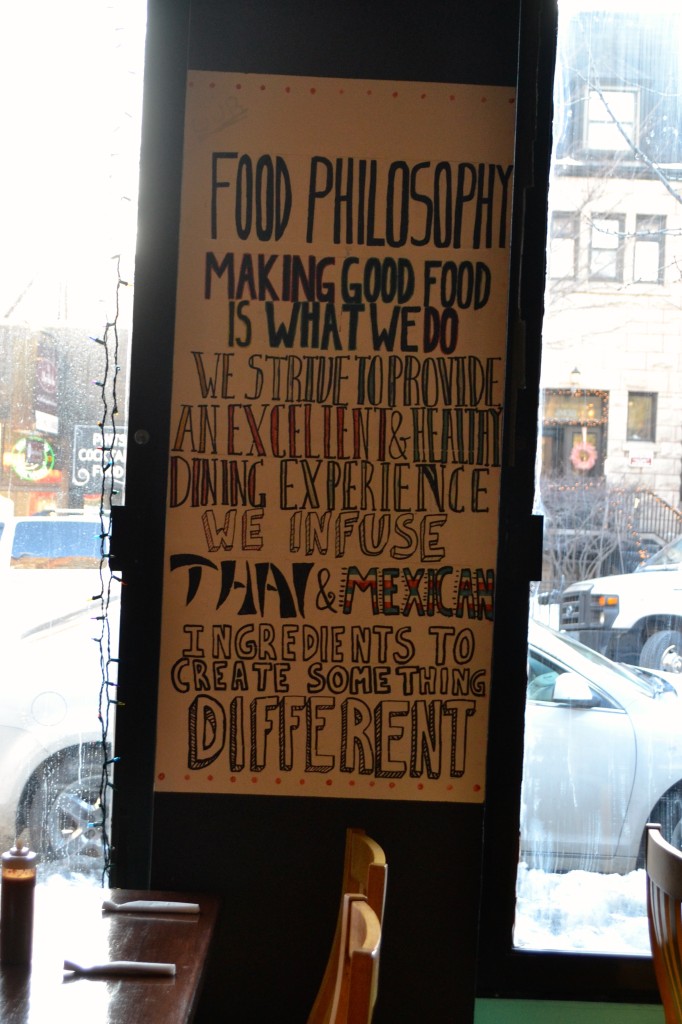 If you're in the Loop, Saucy Porka (400 S. Financial Place) is a must-try. Tucked away behind Harold Washington Library, the food truck-turned-restaurant fuses Asian and Latin flavors in tacos, rice bowls, sandwiches, soups, and salads. Upon entering, guests are welcomed by a friendly staff and cozy atmosphere. Saucy Porka is fun, fresh, and innovative – a perfect place for a quick bite to eat during lunch.
The Curry Sweet Potato Fries are incomparable to any other fries in the city. Topped with a sprinkle of cheese and green onions, and paired with a curry aioli, nothing marries sweet and spicy together quite like these. Another appetizer unlike any other are the Chorizo Egg Rolls, a Latin alternative to the classic Asian dish. Served with an avocado aioli, these are a sensational combination of Asian and Latin cuisine.
Saucy Porka's tacos, or "Bacos," are freshly steamed bao buns that are served open with different fillings. Soy Ginger Tofu and Miso Braised Beef Short Rib are two customer favorites, as well as the infamous Saucy Porka sandwich, which has pork carnitas and kimchi stuffed in a French baguette. No matter what you eat here, you'll be impressed.
Thai Burrito and Saucy Porka offer innovative and unique fusion dishes with roots in Asian cuisine, unique finds in Chicago!