Everyone loves going out to eat at restaurants. The typical dining experience consists of getting a group together, choosing a restaurant, making a reservation and showing up on time (way easier said than done, of course). What if you could explode the traditional notion of dining? You have a dinner scheduled for Friday – but this time, you don't know who's going and you don't even know the location yet, because it's a surprise!
The new era of dining takes an experience we all know and love, eating and drinking, and twists it in such a way that it now brings new people together, in new places, for new ways to connect with each other. Is this notion of "social dining" the new way to mix and mingle? The Chicago Lifestyle explores social dining in a featured series – showing you unique organizations in Chicago where you can take dining to the next level, and meet some cool people while you're at it.
The first organization The Chicago Lifestyle is featuring is Dinner Lab, which launched in Chicago this past May. Dinner Lab provides an innovative concept, offering up-and-coming chefs with the chance to serve around 120 guests at a one-time, pop-up experience, and then receive feedback on their meal afterwards. The membership-based organization brings together a unique mix of people who can all bond over one thing – a great meal.
Dinner Lab's Chicago Chef de Cuisine, Daniel Espinoza, shared his experiences with The Chicago Lifestyle – here's the inside scoop on how Dinner Lab works.
The Chefs: A Time to Shine
"Everyone knows each other in Chicago's culinary community," Chef Daniel explains, "so I'll take a chef I've met out for coffee to get to know him or her. They won't know that this is secretly an interview – but I'm finding out what they're interested in – their history, their personality – to see if they would be a good fit to cook for Dinner Lab." While many of the chefs work at local restaurants, they are not in the top position to dictate meals or contribute their creativity to new menus. When selected as the Dinner Lab chef, they have the opportunity to create their own menu, highlighting their own story, and try it out without the commitment of opening a brand-new restaurant.
Dinner Lab sets up a kitchen space for the evening – and the chefs get to work. Meals usually consist of at least 5 courses and include beer or wine pairings. Because of the informal setting, guests have the ability to mingle with the chefs and learn more about their craft. Focusing on hosting a great evening, the chefs look forward to getting reviewed at the end of the meal.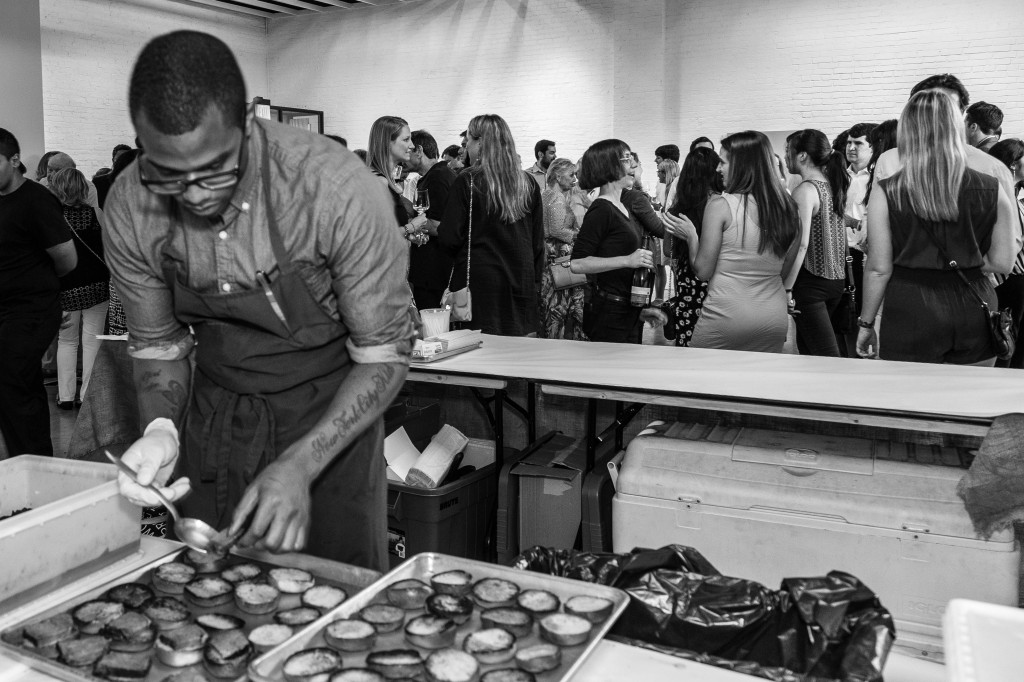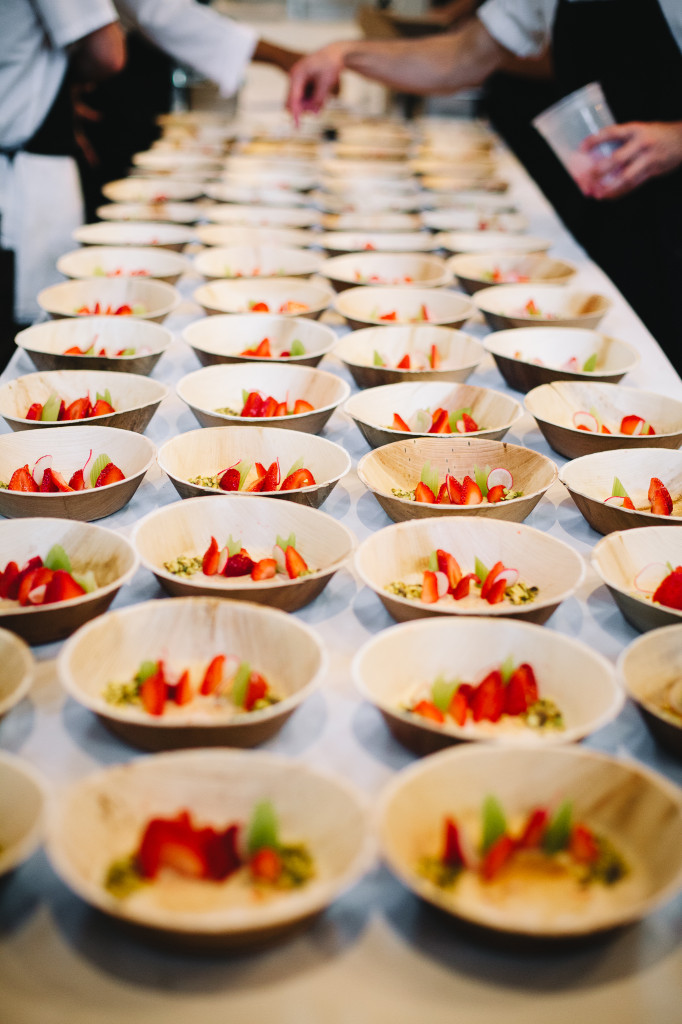 The Location: A Place to Inspire
Each Dinner Lab event is hosted in a new (and secret) location, not a formal restaurant. For example, a loft or warehouse space may be rented to house the event. This provides a blank canvas for the team to set the tone for the night. Music sets the mood and is often curated by the chef – don't be surprised if you hear songs you've never been exposed to before – it's all part of the experience.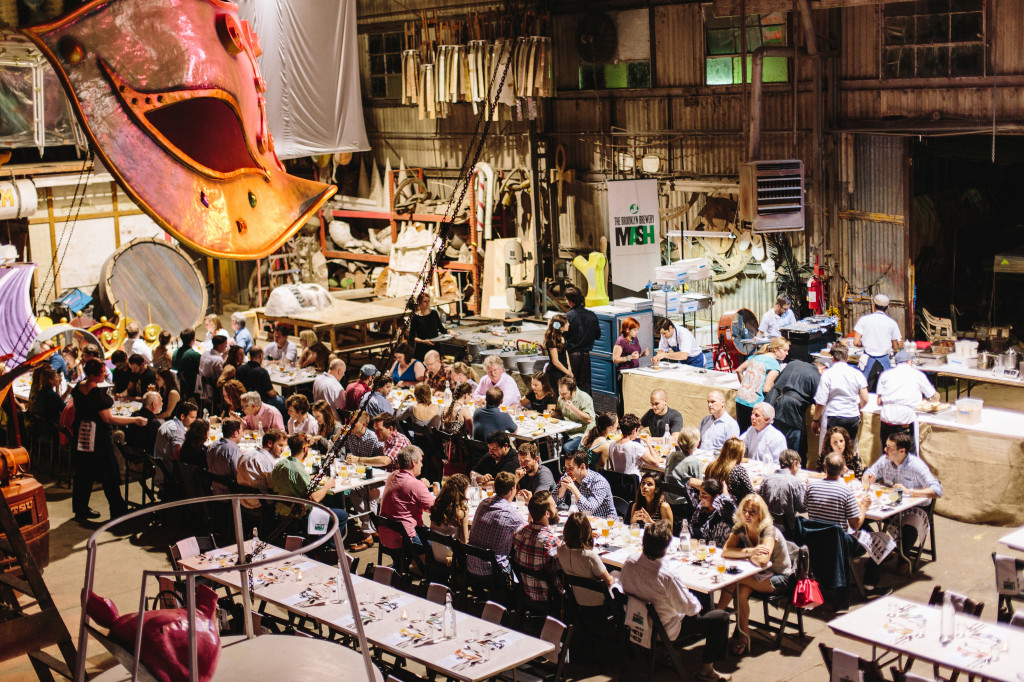 The Guests: Come as Strangers, Leave as Friends
Chef Daniel explains, "It looks like a middle school dance for the first few minutes – everyone sticks with the people they know and is hesitant to talk to someone new." Such is human nature, but the hesitation is quickly remedied through the bond of the music, the ambiance, and the flowing drinks. Meals are often preluded by a cocktail hour, during which the groups have a chance to mingle with each other. When it comes time for the sit-down meal, they're already forming new bonds. "Members who have come as strangers often leave as friends, and they look forward to seeing each other at future events." There is such as strong sense of community developed when people can sit down and appreciate a meal together – one that will never again happen with this group in this space.
One of the most unique aspects of Dinner Lab is the opportunity for the guests to rate the chef and overall experience. Each diner is given a "report card" – they can rate creativity, pace, taste, temperature, quality of the drink pairings, and hand it in that night. They also have a chance to go online after the event to provide more in-depth feedback. This allows the chef to get a picture of how his or her concept will do in a full restaurant setting, before taking the risk of opening a restaurant. Dinner Lab takes some of the chefs on tour to test out their concepts in different markets, with the top rated chefs selected to go on a second-round tour, gaining exposure to more diners in more markets.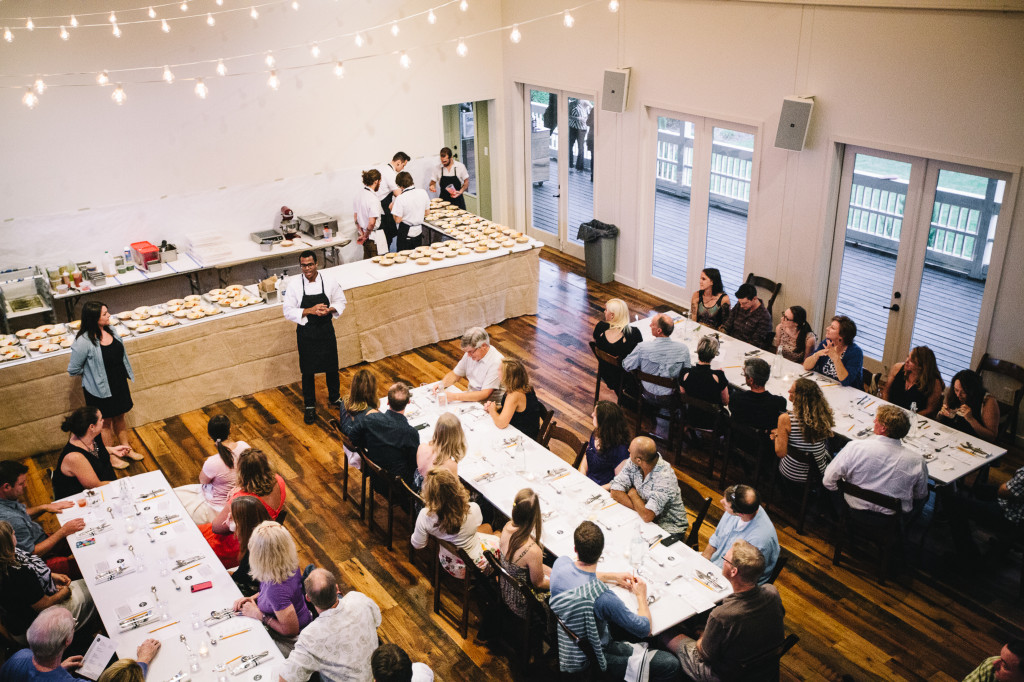 How to Experience Dinner Lab
Dinner Lab is run as a membership-based organization – when you join, you have first access to event tickets, and you can bring a guest (membership is $175 for the year). Typical meals are at least 5 courses for $50-$90, including tip and unlimited drinks. A unique meal in a pop-up location with an interesting set of dining partners is an experience you can't get anywhere else.
Even though membership is closed for 2014, The Chicago Lifestyle readers have the opportunity to bypass the waitlist and join now! As a reader of The Chicago Lifestyle, you will also receive $20 off your first meal with Dinner Lab.
Start the conversation….
Have you taken part in these type of "pop-up" dinners before? Comment below to let us know about your experience, and watch out for our next installment of the social dining investigation in Chicago.
{Images courtesy of Dinner Lab – photo credits: Aaron Lyles, Reaux Photo and Ryan Green}