I recently had the pleasure of watching the Cubs play on a sunny afternoon, with a whiskey in my hand, celebrating the opening of the new Jack Daniel's patio at Wrigley Field.
July 24 marked the grand opening of the new patio at Wrigley Field and Tennessee's Jack Daniel's made the experience great! Women in Jack Daniel's dresses lined the path up to the patio where there was food, plenty of whiskey to go around, and a meet-and-greet with the Assistant Master Distiller, Chris Fletcher. Fletcher shook hands and let us sample the whiskey before he went down to the field to throw the first pitch.
My favorite part of the evening was the opportunity to speak with Fletcher himself and hear about his history with Jack Daniel's and interesting facts about the company.
Jack Daniel was one of 13 siblings in his native Lynchburg, TN. He was a young age when his mother passed, and he ran away to live with a Lutheran preacher. This Lutheran preacher was one of a kind as he made whiskey himself and taught Jack the art.
One of the most important and distinct features of Jack Daniel's whiskey is the charcoal. The charcoal is made in Lynchburg to add color and smoothness to the whiskey, and qualifies it as genuine Tennessee Whiskey. The barrel is also very integral to the distinct nature of Jack Daniel's and affects the taste of the whiskey significantly. At Jack Daniel's, they are the only whiskey distiller in the world to make their own barrels. In order to be designated Tennessee Whiskey, it must be made and matured in Tennessee. Typical maturation in the barrels is about four to seven years.
The pre-game festivities concluded with Fletcher throwing the opening pitch of the game in celebration of the new patio. As fun as it would be to call myself a "master distiller," I got to learn just how mechanical and scientific the distilling process is and that Fletcher truly is a professional whiskey chemist – how cool is that?!
According to Jack Daniel's, "Located behind section 420 of the upper deck, the new patio is a place for fans to congregate, take in a great view of the Chicago skyline, while enjoying Jack Daniel's specialty cocktails and ballpark fare. An added feature, the patio has been newly rebranded with customized wooden tables inspired by Jack Daniel's whiskey barrels featuring the Cubs and Jack Daniel's logos." The patio is now open to the public and offers an unbeatable view of the city over Clark and Addison Streets. So next time our beloved Cubs aren't doing so well on the score board, take a stop by the patio for a glass of Tennessee Whiskey; I suggest the Jack Daniel's Tennessee Honey!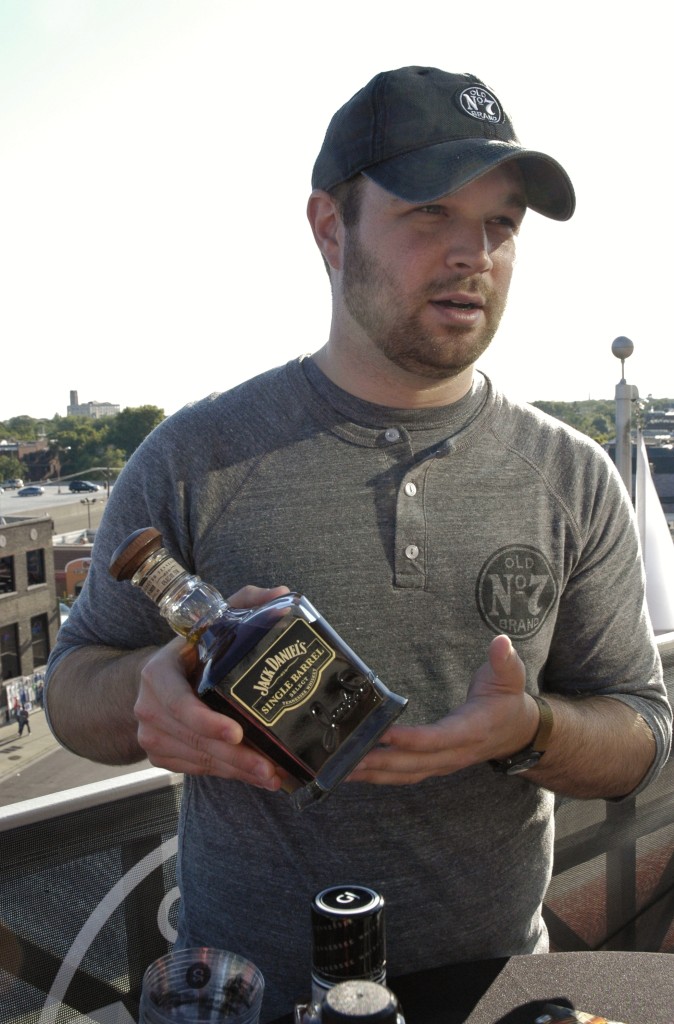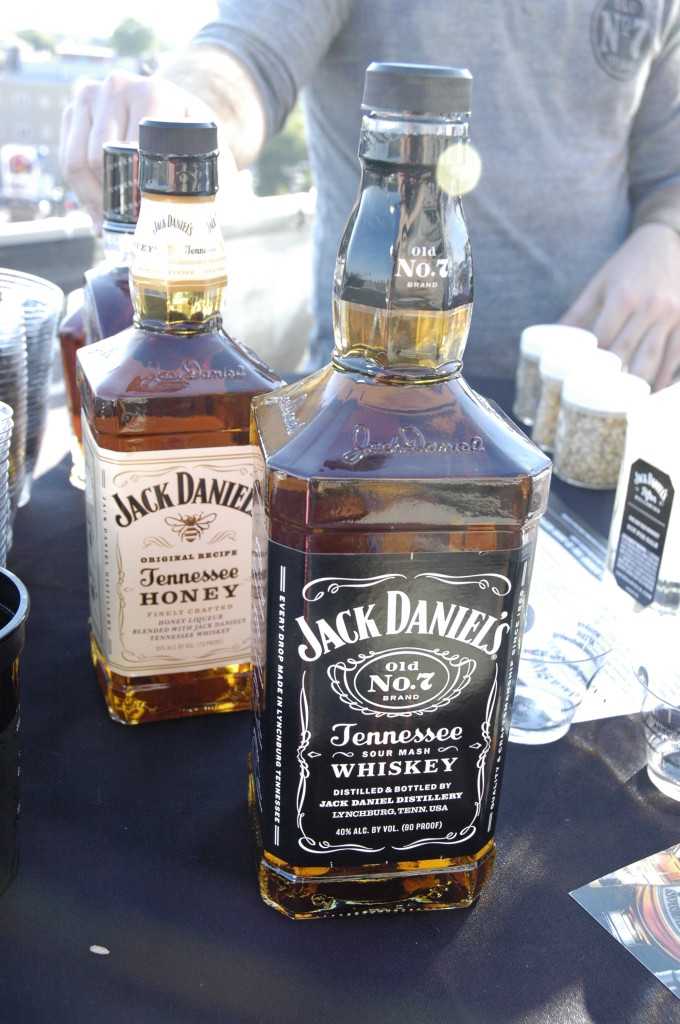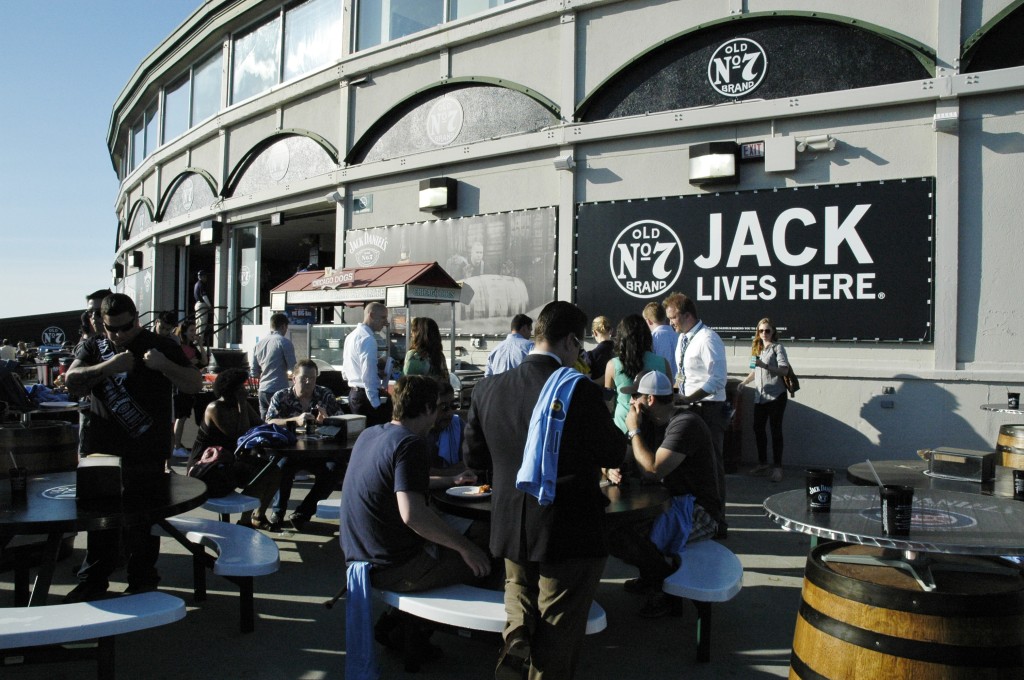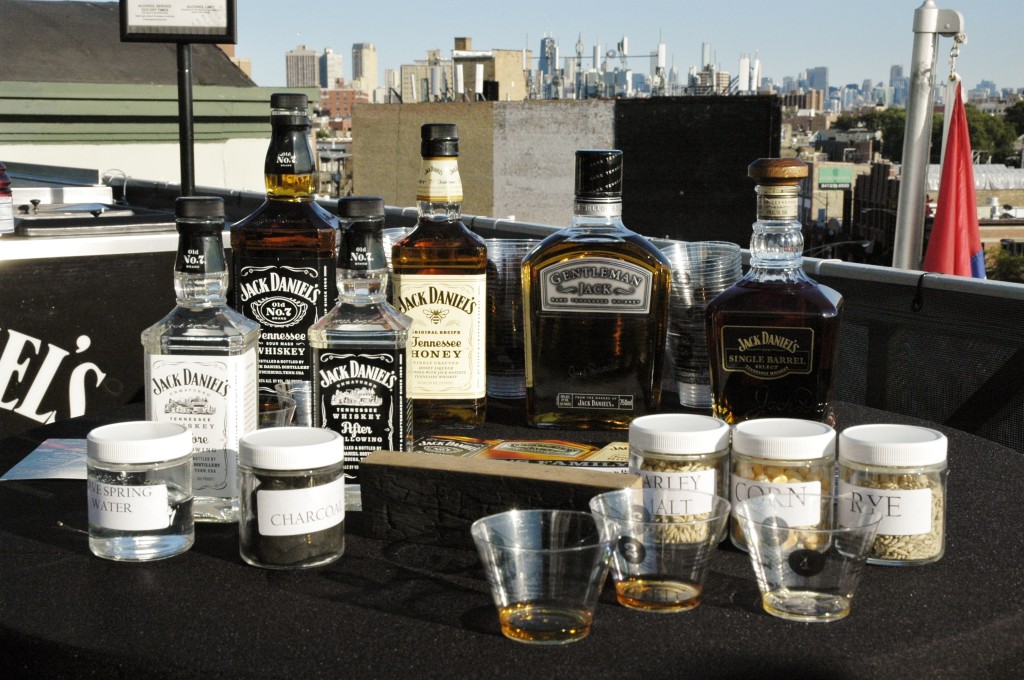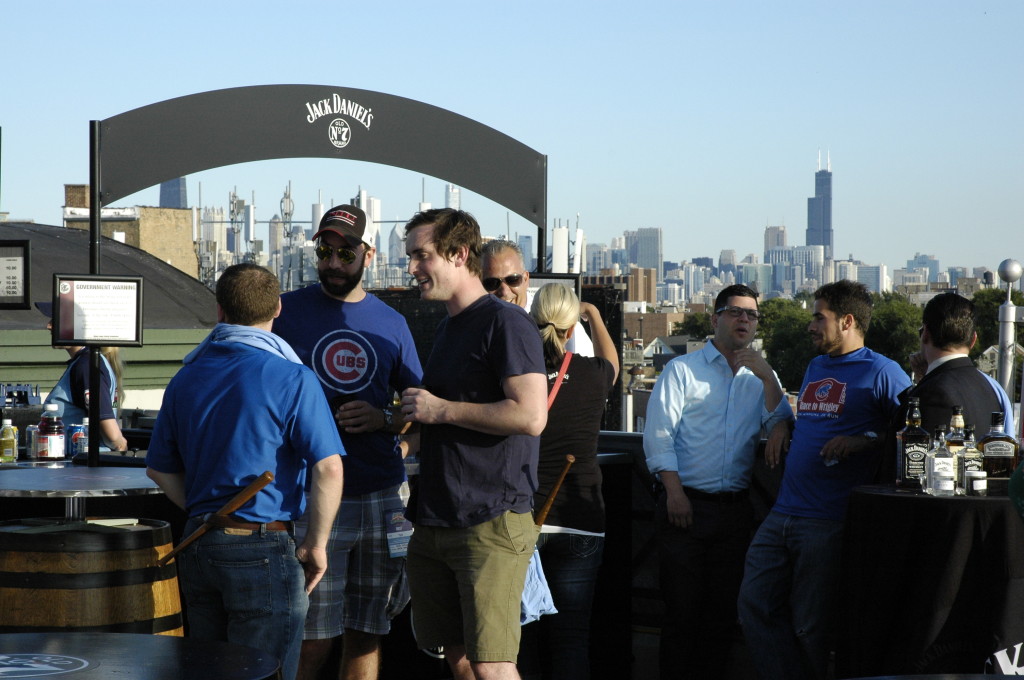 This post was sponsored by Jack Daniel's. All content and opinions are from The Chicago Lifestyle.
{All pictures by Lauren Fondriest | The Chicago Lifestyle}