Situated in a central location downtown in a Mies van der Rohe-designed tower, the Langham Hotel (330 N. Wabash) houses restaurant Travelle. Entering through the grand lobby on the second floor, the restaurant features views on each side including the Marina Towers (the "corn cob" buildings). The kitchen is enclosed with glass, the inner workings visible to guests eager to see the chefs at work.
From beginning to end, Travelle provides impeccable service and attention to their guests. Easy OpenTable reservations and prompt seating start the night off right, and knowledgeable servers carry the positive experience through the evening.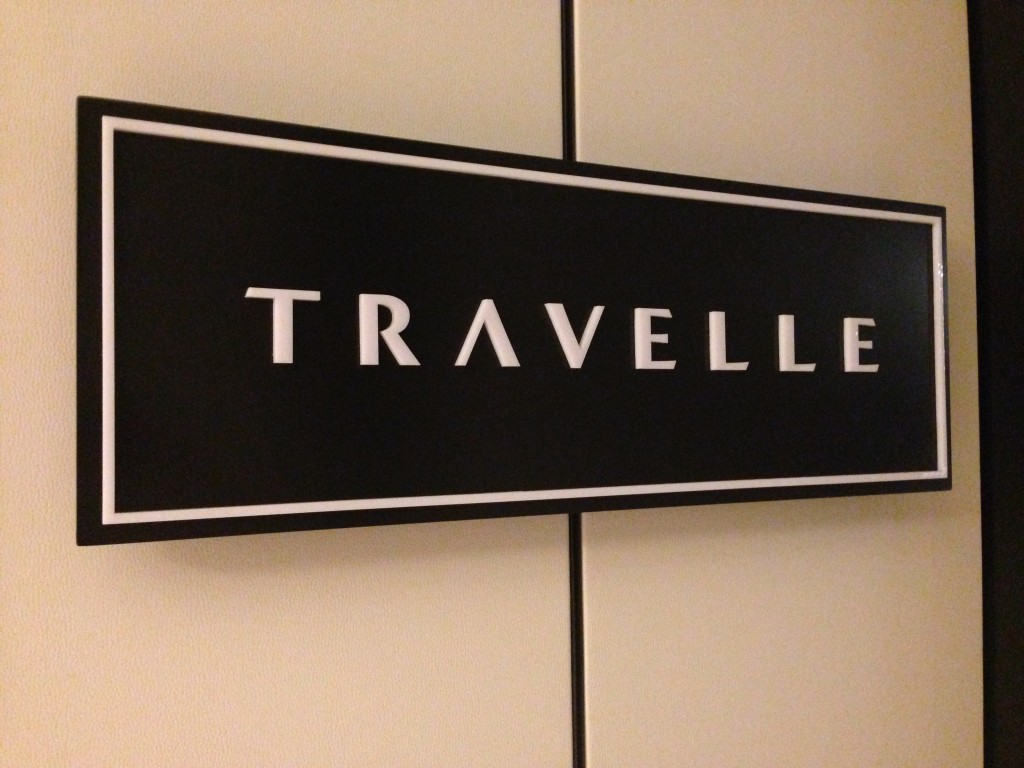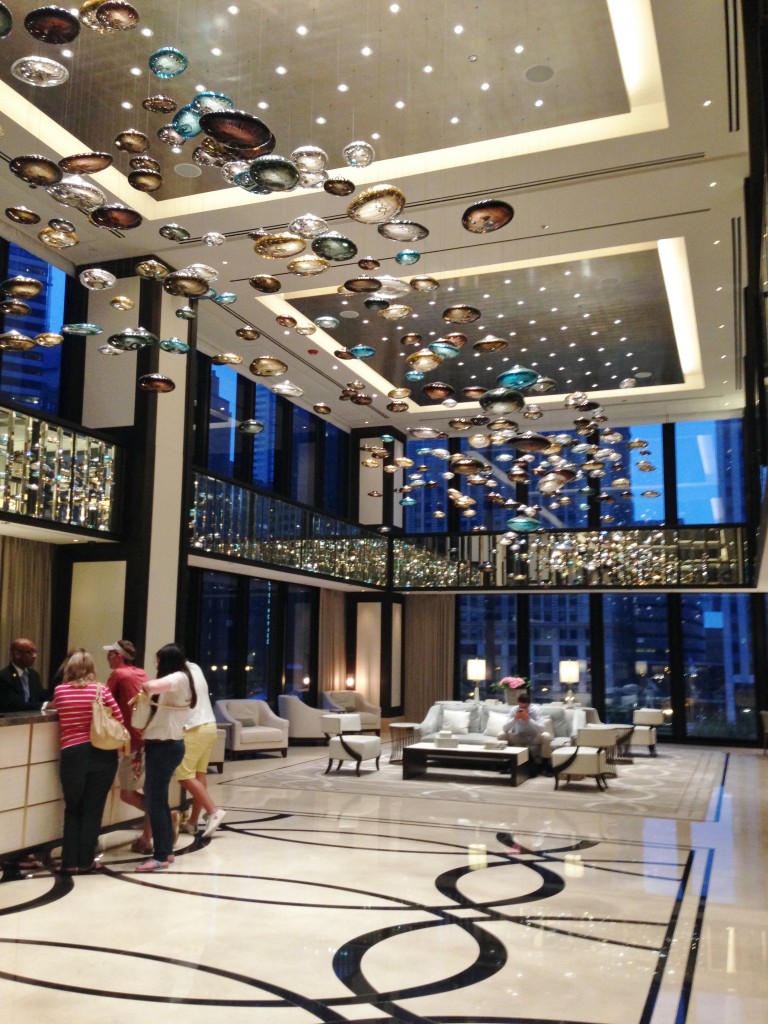 Chef Tim Graham, who is incredibly friendly and in touch with his guests, rolled out a brand new dinner menu this month. Inspired by his worldly travels, the menu highlights flavors from Provence and Turkey. The Provence dishes include unique ingredients such as fennel pollen in a chilled sea bass salad and saffron with mussels. The Turkish dishes offer combinations such as carrots with caraway and walnut with pomegranate. Playing with regional flavors, some of which are centuries-old, Chef Graham develops seasonal menus to tempt diners with creative meals they may not experience elsewhere in the city.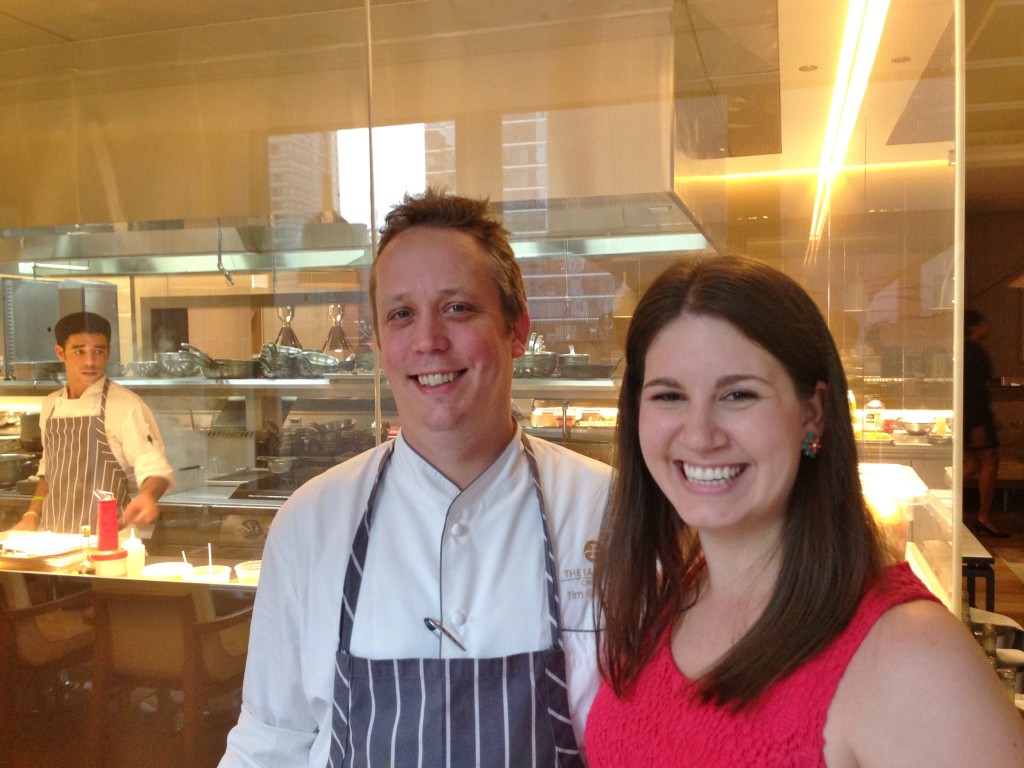 The favorite from the Turkish menu is the Crab Stuffed Gozleme with Fennel Salad – a "street food style" crepe edible by hand or knife and fork filled with tasty bites of crab and bursting with flavor. The Stuffed Eggplant, called "The Priest Swooned," comes with a unique history of flavors so fresh and new to the Turkish region centuries ago that impressed a priest so much he nearly fainted.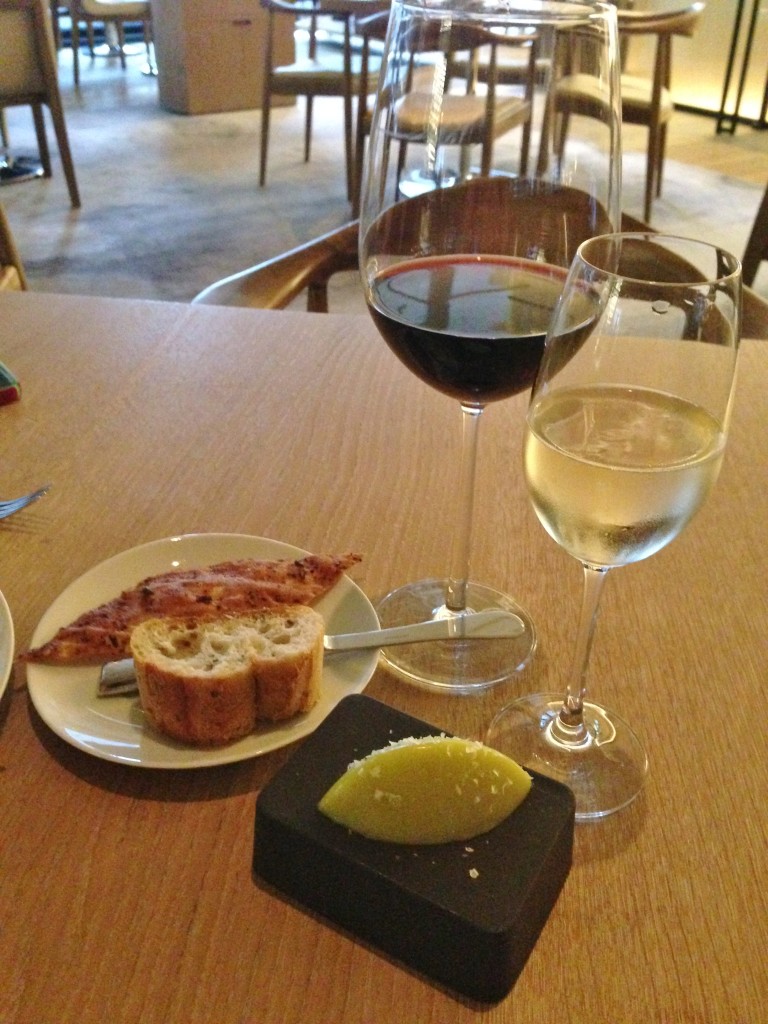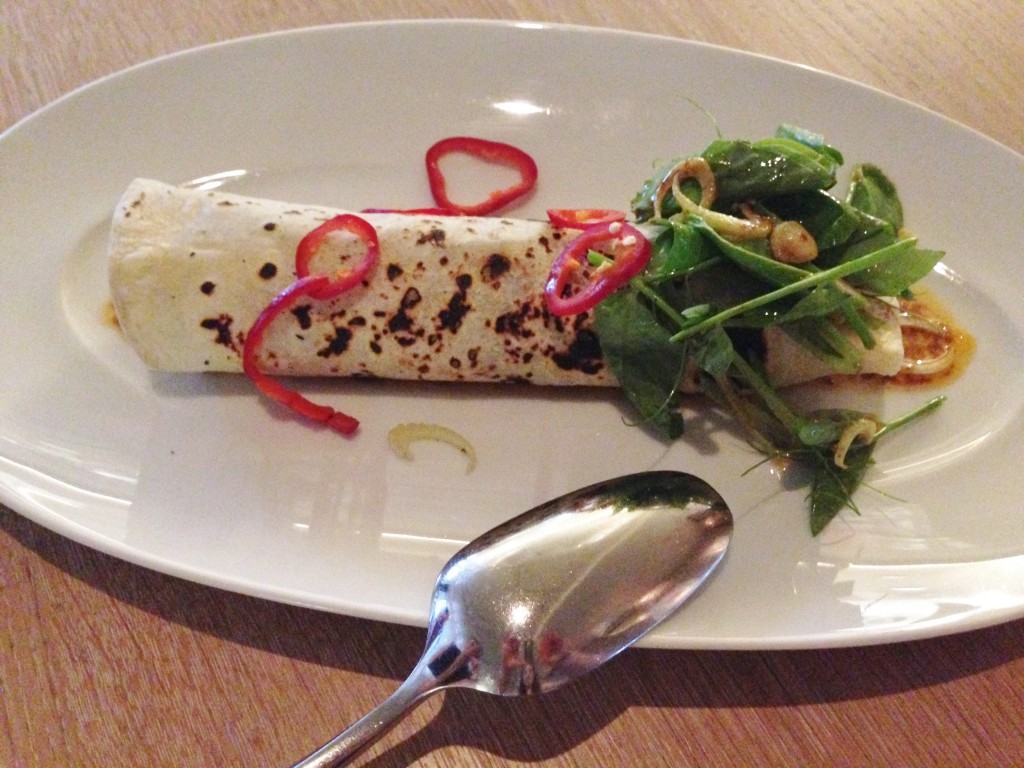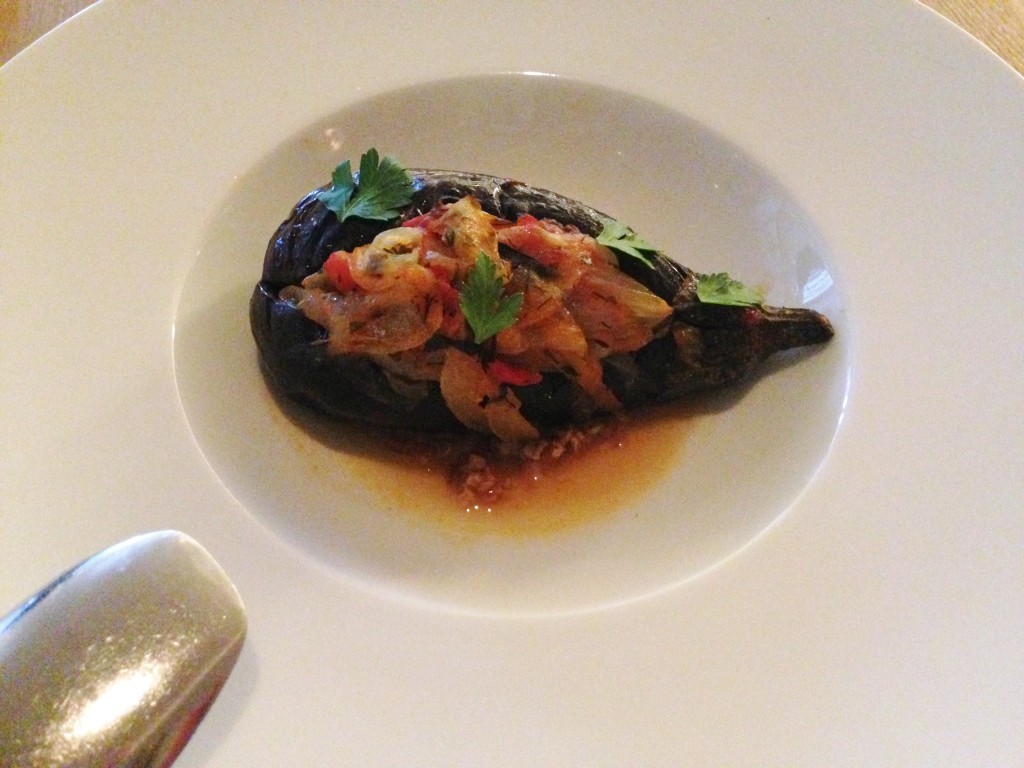 On the main menu, be sure to try the Suckling Pig. A combination of rib meat and pork shoulder is surrounded by summer's bounty – plums and cherries grilled to bring out their flavors, served over a bed of braised kale and rhubarb with mustard seeds. The smoky-fruity contrast is one you don't want to miss.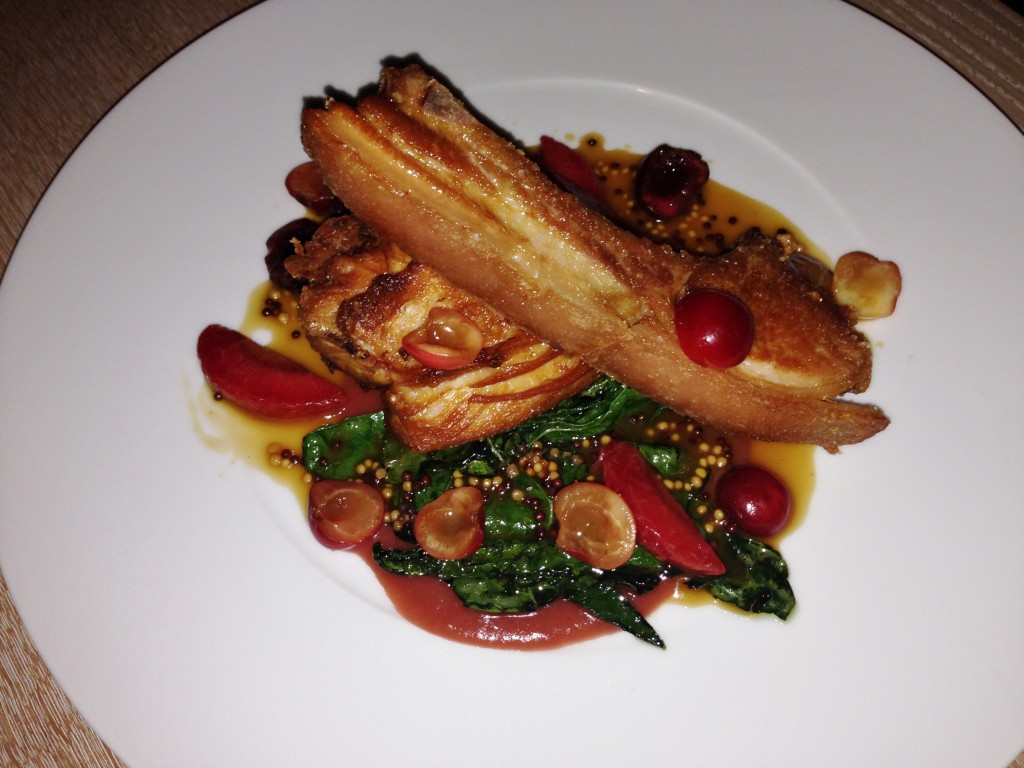 The Piri-Piri Chicken, also on the main menu, is coated with a chili-based rub that resembles a barbecue flavor. Topped with summer corn and roasted mushrooms, the textures blend together and provide a balance of sweet and savory.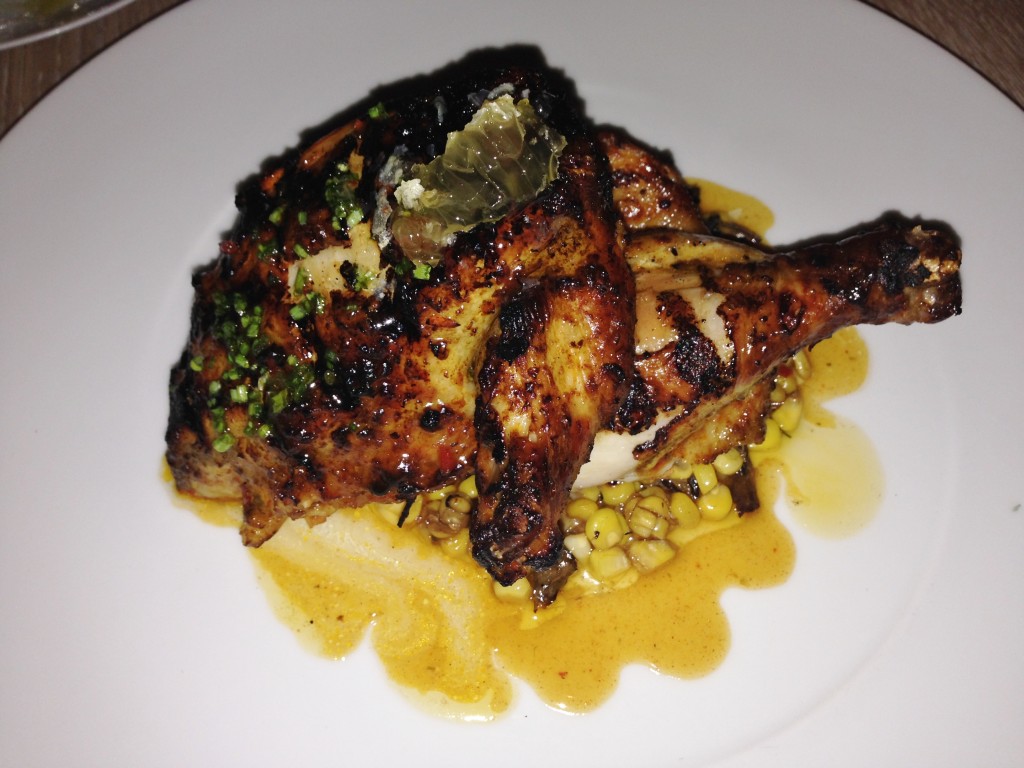 Let's not forget about the best part of the meal – dessert. You'll read numerous raving reviews of the Nutella Baklava, and they're all correct. Nutella-lovers will rejoice at this innovative way to use their favorite ingredient, which is balanced by flaky baklava crust and turned slightly tangy with drops of balsamic vinegar.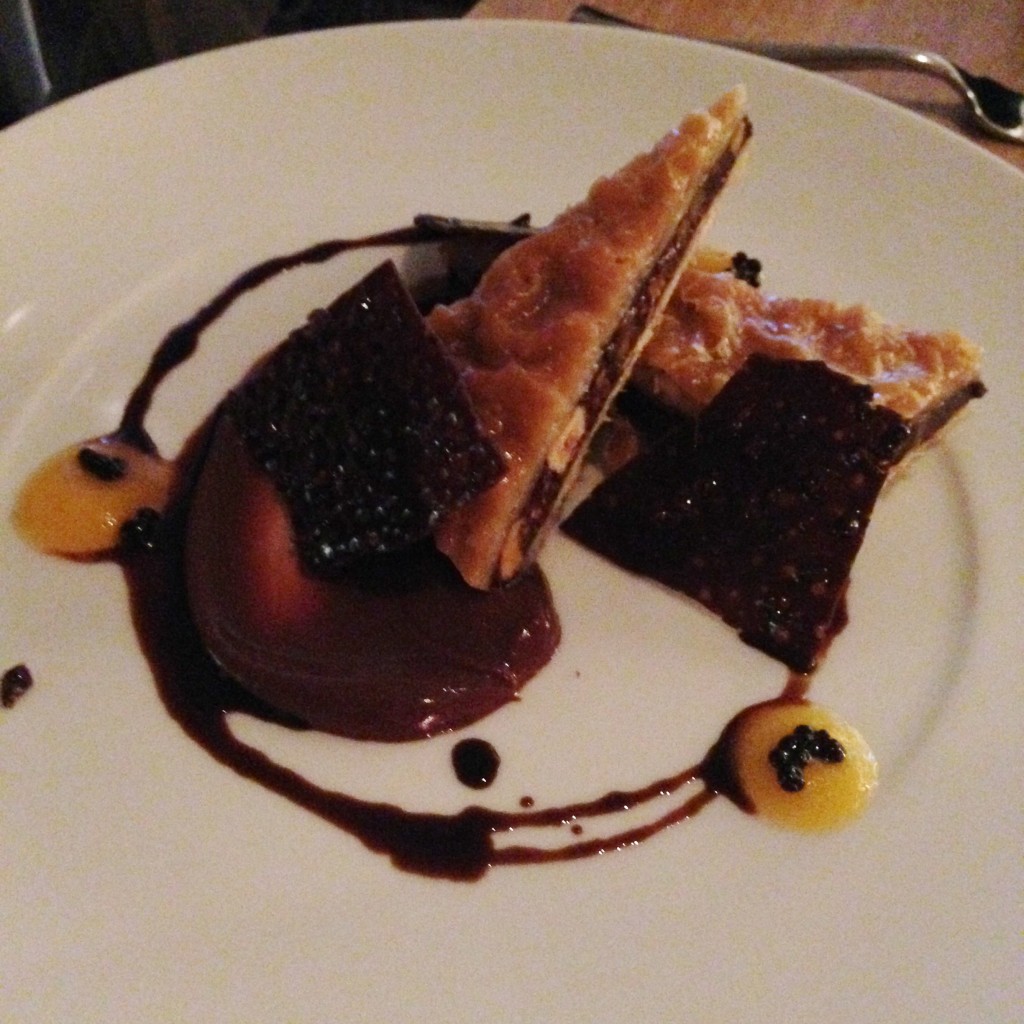 The Strawberry Tart is housed in a nice shortbread crust supplemented with a dash of black pepper. Fresh strawberries are complemented with a garnish of goat cheese crème and mini meringues.
The experience doesn't stop with the food….Travelle has let us in on one of their secrets – how to make a fresh new cocktail!
Introducing: The Nachtmann Norman Libation cocktail, exclusively available in Chicago at Travelle at The Langham Hotel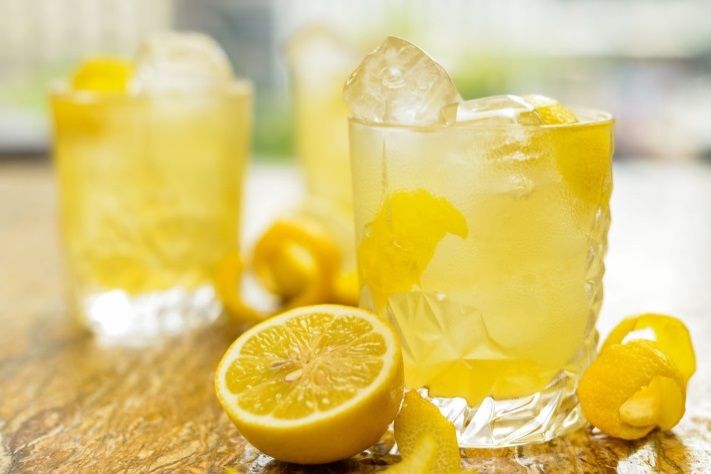 Travelle explains the origination of the drink – "Crafted by Bartender Vlachelav Borlov exclusively for Travelle, known for its table-side custom cocktail service, the Nachtmann Norman Libation balances fruity, floral flavors of lemon, apple, and sweet elderflower with the brandy's spicy notes, and will be served in Nachtmann's Sculpture Tumbler. Borlov's inspiration for the cocktail's flavors came from 'the bright fruits and flowers of summer and the regal and icy appeal of the cut-crystal Nachtmann Sculpture rocks glass, which called for elegant liquors.' Exclusively offered at Travelle at The Langham Chicago as of August 14th, the Nachtmann Norman Libation ($16) is the perfect way to help take the edge off the August heat and embrace the tastes of summer before season's end."
Recipe: The Nachtmann Norman Libation
Glassware: Nachtmann Sculpture Tumbler (to take home your own tumbler, you may purchase one at the restaurant for an additional $15, or order them online here)
Garnish:  Lemon peel on top
Ingredients:
1 oz Calvados VSOP
½ oz St. Germain
½ oz Cocchi Americano
¼ Green Chartreuse
Splash of lemon juice
Spray of Laphroaig Scotch 10 Year
Directions:
Chill Nachtmann Sculpture Tumbler in freezer. In shaker, combine Calvados VSOP, St. Germain, Cocchi Americano, Green Chartreuse, and lemon juice. Shake and strain onto 2-3 large ice cubes in the Nachtmann Sculpture Tumbler. Finish with a mist of Laphroaig 10 year Scotch on top.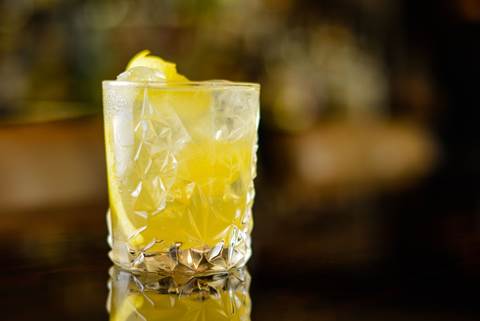 To learn more about Travelle and The Langham Hotel:
Serving brunch, lunch, dinner and drinks, the restaurant also features a bar and a private wine room that can be reserved for your group or party. Beyond Travelle, The Langham also offers river-side Elle on the River, a little outdoor bistro that serves tacos and summer punches, as well as high-tea service alongside the hotel lobby.
To make reservations, contact Travelle at 312-923-7705.
{Nachtmann Norman Cocktail Recipe and Images Courtesy of The Langham}