There's a new pub in Wrigleyville, and it's to die for! Heating & Cooling Pub, also known as HVAC Pub, is just a couple of steps from Wrigley Field and serves up amazing appetizers, craft beers, and pizza like you've never seen before. They are located at 3530 N. Clark St.
There isn't any typical bar food at HVAC, everything is made from the freshest ingredients. If you're grabbing a drink with friends, make sure to check the appetizer menu. The bacon-wrapped dates have goat cheese and applewood smoked bacon, making it a crowd pleaser, as well as the bruschetta, with tomatoes and basil leaves. There are also great appetizers such as wings, nachos, and spinach-artichoke dip to enjoy.
Heating & Cooling's pizza toppings include pulled pork, baked potatoes, and buffalo chicken to create their gourmet pies. "The Boss" has a combination of calamari, giardiniera, arugula, red sauce and a house cheese blend, showcasing octopus as a great topping for pizza. "Alifornication," a monstrosity that pushes that fresh aspect, includes chicken, roasted tomato, bacon, avocado, lettuce, ranch dressing, olive oil, and cheese. If you're looking for a regular slice of pizza, the cheese and pepperoni delivers, or make your own creation from any of their ingredients! Not looking for a whole pizza, but just a meal? Grab the PB&J, a slice of pizza with a beer and a shot of Jameson for only $8.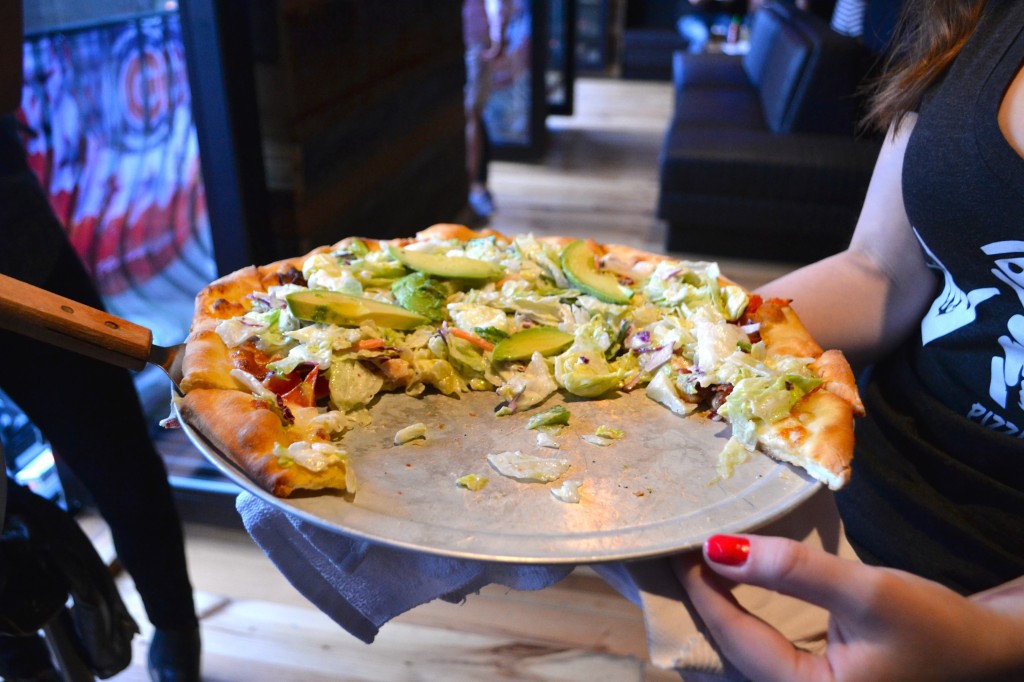 On Thursdays at 9 p.m., HVAC hosts local Chicago bands in an event called "Thursday Night Live." Featuring mostly music from the rock/alternative genre, it's a blast to see bands in such an intimate environment. You can enjoy the show from the upstairs balcony or sit in front of the stage downstairs, either way you'll get your fix of live entertainment for the week.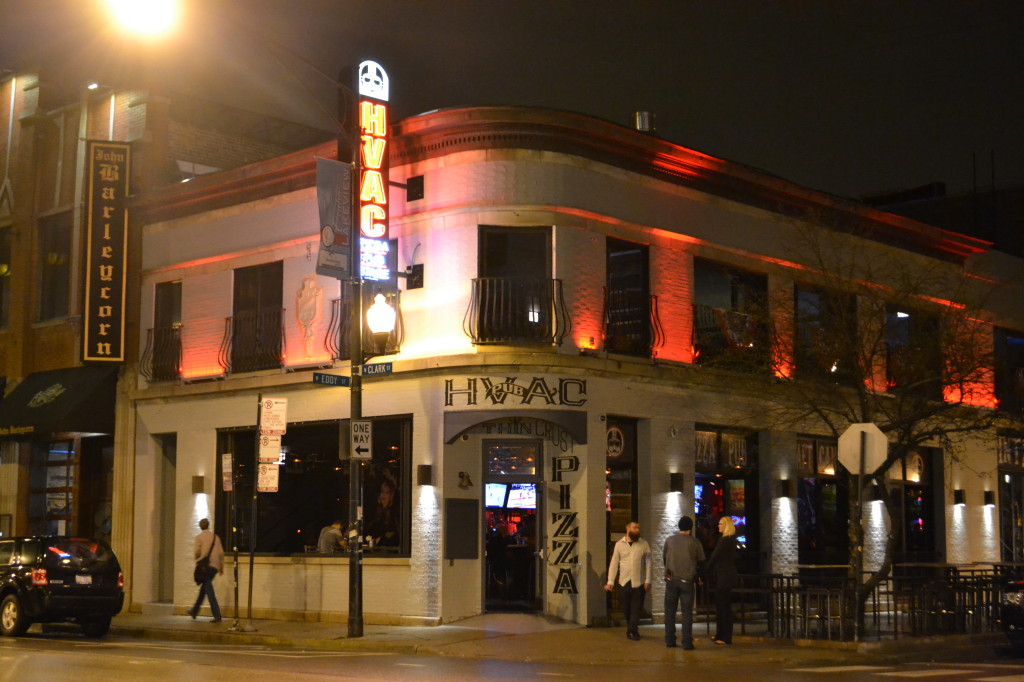 During your next trip to Wrigleyville, whether you're seeing the Cubs or going out with friends, make sure to check out Heating & Cooling Pub for pizza, beer, and a fun environment.