After many months of spiking curiosity through a sign in the window of their Armitage storefront, The Social Table has finally opened. Situated in a little yellow house just west of Halsted (819 W. Armitage), the Chicago location brings the foodie concept to our city. Originally in New York City, Rebecca has moved the business to Chicago. Officially open as of early September, The Social Table is a place to learn, cook, dine and meet new people.
Part 2 in our social dining feature on The Chicago Lifestyle takes a deeper look at The Social Table. This feature tests out the premise that social dining, or gathering a group of people who may have never met before over a delicious meal and drinks, is the new, popular way to expand your social circle.
Owned and hosted by Chef Rebecca Goldfarb, the welcoming venue beckons in guests looking for an entertaining evening. The core focus is on turning a cooking class into a full-scale BYOB dinner party. Join a public party to meet other like-minded foodies or invite your favorite people to take part in a guided evening of prepping, cooking, wining and dining.
Fall menus include items such as Tuscan-style Lasagna with Pork, Veal Ragu and Bechamel, Spinach and Ricotta Spanikopitas, Goat Cheese Mashed Potatoes with Crispy Shallots and Raspberry Bread Pudding with Cinnamon Whipped Cream. If that sampling piqued your interest there are many more delicious courses planned – view their current menus here.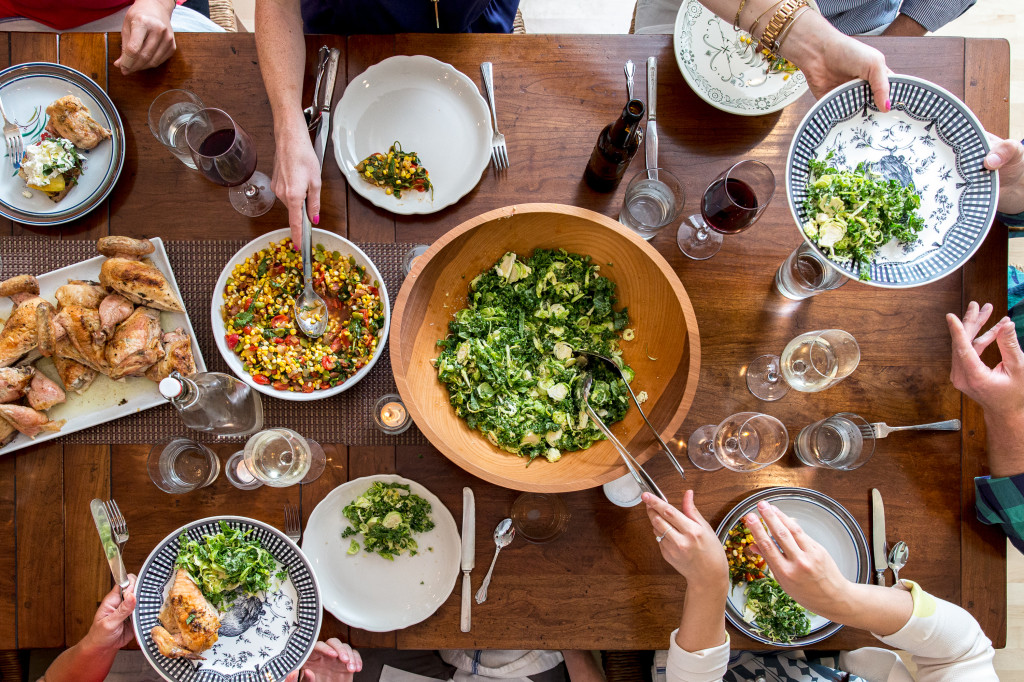 To get more of the inside scoop The Chicago Lifestyle asked Chef Rebecca to dish on her inspiration behind The Social Table.
What inspired the concept for Social Table – and is it going the way you've planned (since your original NYC location)?
"The Social Table was inspired by my love of cooking and interacting with people in my home – both growing up and as an adult. I love gathering people around a kitchen island – snacking, chatting and asking questions; letting the excitement of the upcoming meal grow as we all interact. So far we have received an incredibly warm reception in Chicago. People are so warm and enthusiastic and the guests that we've had into the new kitchen space have truly made me feel like we built the space perfectly for the concept. People love the coziness and comfort of the new kitchens and feel like they've walked into a friend's house – which is what we really wanted to convey."
What social need(s) are you tapping into by bringing people together in this way? How does involving food and dining help?
"People love to eat and drink – it's how we create so many of our shared experiences. Trying new things, learning new techniques and dishes and sharing in that trial and error is essential. What is most wonderful about cooking is it is something that can actually be shared, passed on and replicated so the immediate experience can be translated into traditions or new experiences with other friends and family. It's also something that is purely meant to be enjoyed."
What kind of connections are made among guests – and any interesting stories to share?
"Guests always find it fun to learn what motivated other people to sign-up for an open event. And it's amazing how small of a world it is sometimes. People have found endless connections – either professionally or personally – with other people in the room. Anyone who thinks that spending an evening with strangers, cooking and eating is fun, are generally interested in other people who think that is a fun activity as well."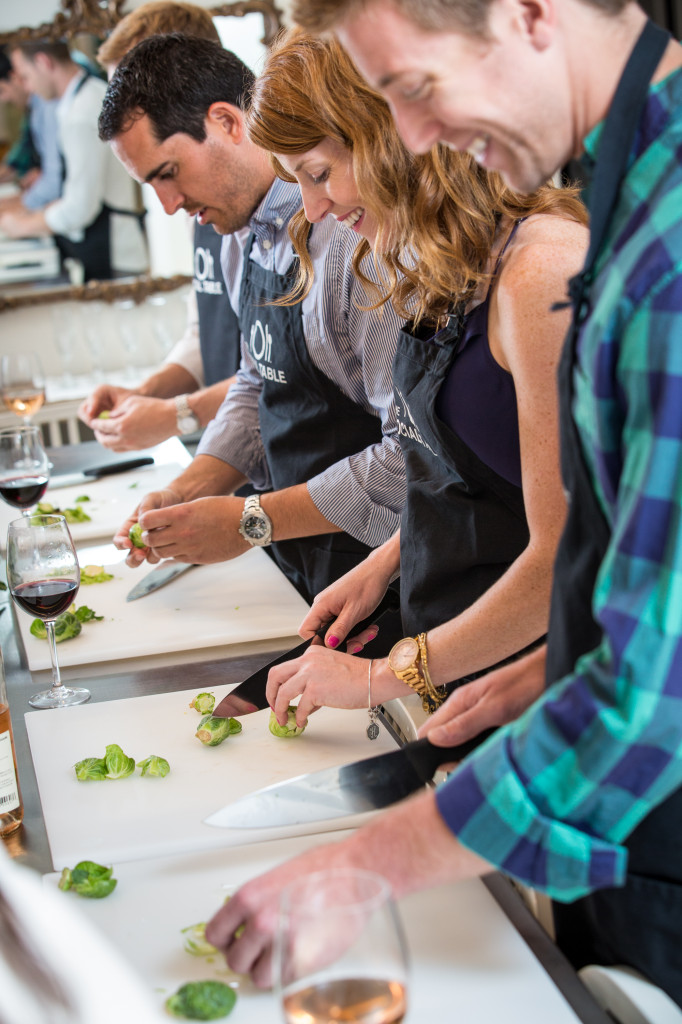 What are some of the other best ways to meet people in Chicago?
"Chicago is so open and friendly, it's hard to say there are only a few ways to meet people. I think people here are very passionate about certain things and activities. If you are into something you should pursue a means of finding and connecting with other people about it. Craft beer is a great example. This city is teeming with small, independent breweries and people who are really interested in new beers, new breweries and in sharing and talking about beer. It's amazing how easily you can strike up a conversation with someone just by ordering something new and different at a bar."
How can Chicagoans get involved, and what to expect from the recent launch?
"I'm hoping that Chicagoans will sign up and join us in the kitchen! We've posted all of our upcoming cooking events on our website and are really excited about the menus. Everything is approachable and delicious and we hope it makes people want to throw on an apron, open a bottle of wine and get their hands dirty in our kitchen."
Thanks to Rebecca and much luck as she enters this new journey in Chicago! If you'd like to get in on the action, classes are typically $75 and last 3 hours. Find the sign-up calendar as well as much more information on The Social Table's website.
Check out Part 1 in our social dining feature, which highlights Dinner Lab.
{Image credits: Eric Kleinberg}