Earlier this year, many savvy Chicagoans had the pleasure of shopping the Dose Market, a pop-up market featuring local artisans of all sorts. Featuring new purveyors at each event, the Dose Market offers up small-batch foods, new and vintage fashions, unique jewelry and textiles, home goods, and more. Many of the booths are hosted by the designers, creators or owners themselves, so you'll have a chance to meet the personalities behind the brands.
Next Dose Market: September 21
Why is this important? Because the Dose Market is returning on Sunday, September 21 (10 a.m. to 5 p.m.), and you're invited! The market is back for the fall – this time featuring drinks, brunch, men and women's fashion, music, home goods and so much more. (Brunch options include the brand-new Eastman Egg Company – incredible-looking made-to-order farm egg sandwiches.) They're even hosting an interactive portion with makeup services, street art collaboration and tarot card readings. The event will take place at Morgan Manufacturing (401 N. Morgan St.), a bold and industrial event space in the West Loop. Tickets can be purchased in advance for $8 or at the door for $10.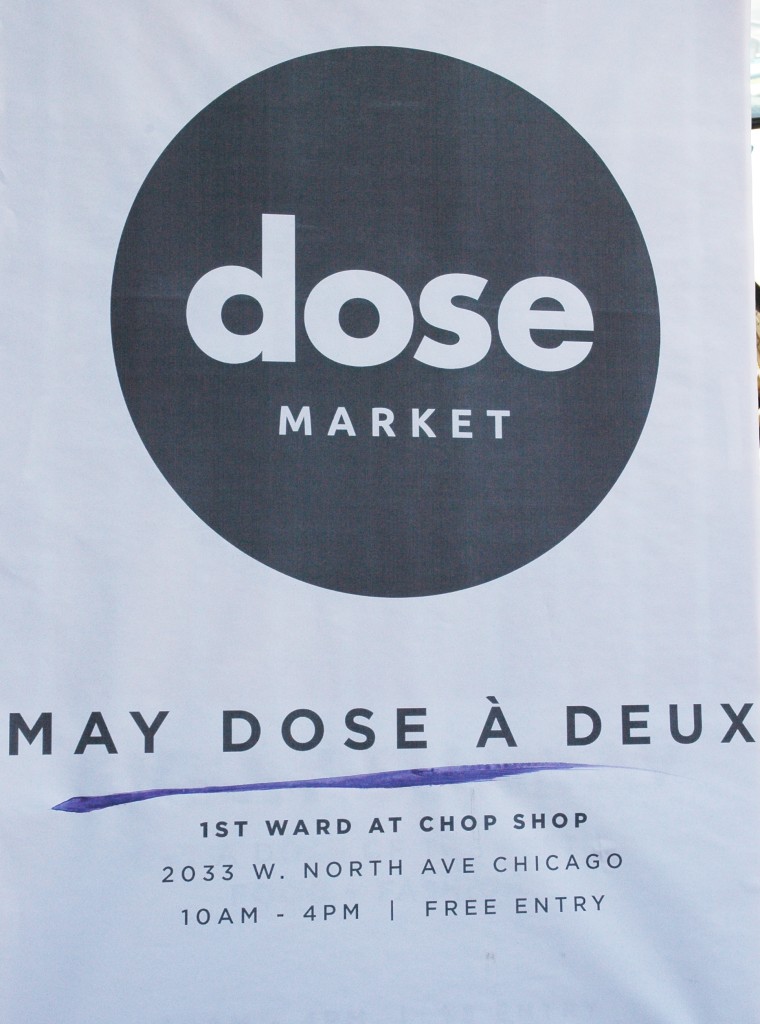 Features from the Spring Market
Previously held at the River East Arts Center, this spring the Dose Market took up residence at Chop Shop's 1st Ward (2033 W. North Ave.). Conveniently located near the Milwaukee-Damen-North intersection, Chop Shop is a cool spot – part bar, part restaurant and part butcher shop. Stop in for a bite to eat or to pick up tonight's dinner makings. The shop is structured with a hip loft-style vibe – high ceilings, exposed duct work, and a second-story balcony leading to a little rooftop deck. Walk through the shop to the back and you'll enter 1st Ward – the venue that housed the Dose Market can also be rented for private events. Entering through Chop Shop has its benefits – you can order a beer in carry it into the market.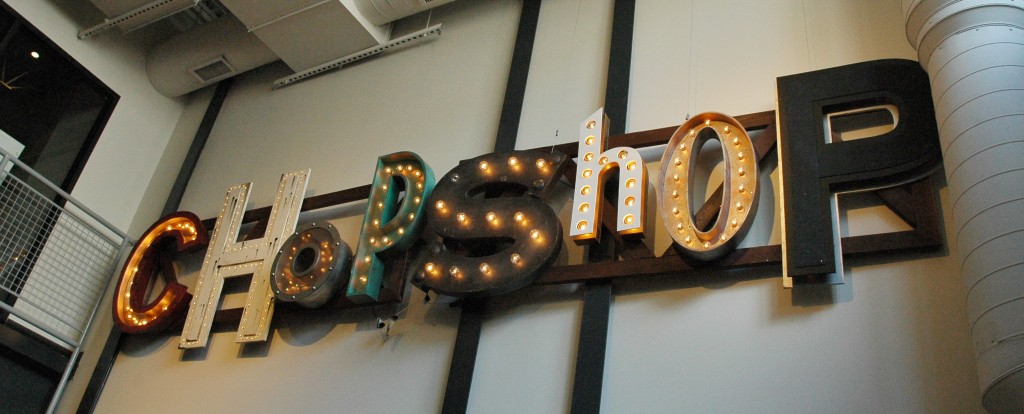 As you step into the market you'll gaze upon several organized rows of vendors, each with a different story. On the wall is projected an animated video and just beneath it sits the Smilebooth, a tech-savvy photo booth that pulls in the traditional props and backdrop but lets you immediately print, text, e-mail or share your favorite photos on social media.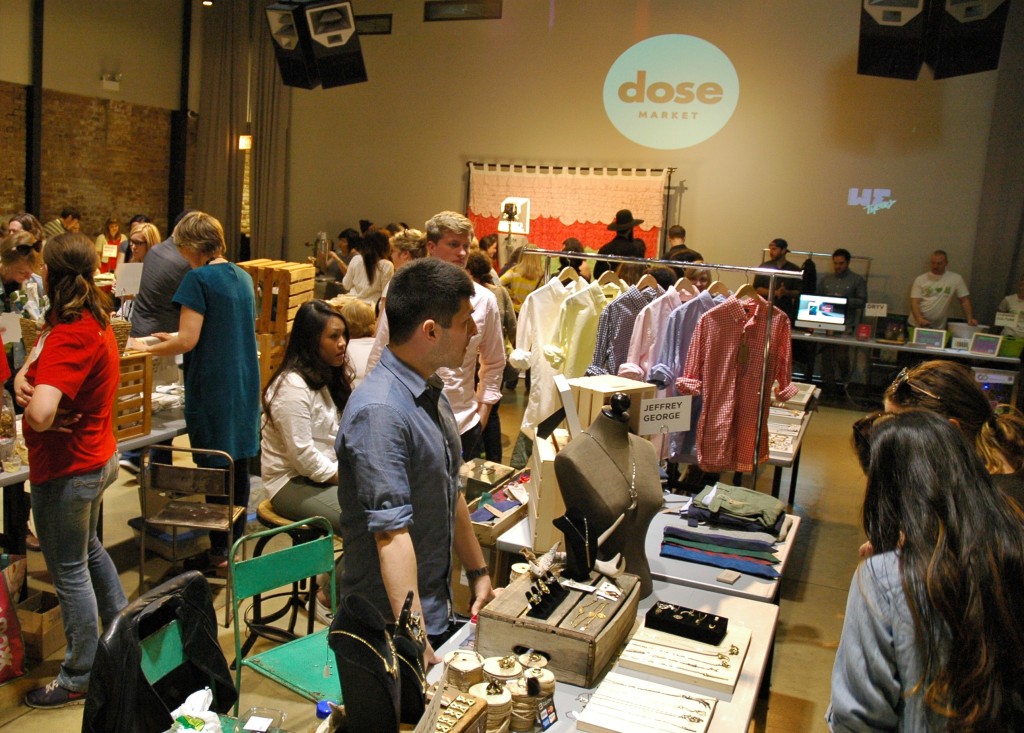 Highlights from the spring market:
Chi Chi Sport – Show your Chicago pride with running shorts from Chi Chi Sport! The ladies behind the brand were inspired by the races they've each participated in and their love for this city. You can flaunt your love as well by wearing these Chicago flag- branded shorts on the lakefront path or out and about.
Dallas Maynard Jewelry – Geometric and edgy, Dallas Maynard creates bold jewelry sure to earn you compliments. Drawing inspiration from sculptural design, archaeological elements and natural earth materials, each piece has a unique character and story to tell.
Alapash Home & Terrariums – Looking for a conversation starter piece for your home? Terrariums add a city-appropriate bit of eye-catching green to your kitchen or living room. Representing one of Chicago's most interesting shops (1944 W. Montrose), Alapash was selling globe terrariums filled with miniature scenes at the Dose Market.
Prohibition Spice Co. – Tempting foodie taste buds, Prohibition Spice Co. creates tasty spice blends tailored to specific dishes. Many are designed to be mixed with sausage to enhance its natural flavor in varieties such as Andouille, Beer Barrel Bratwurst, and Moonshiner Breakfast. Their website features recipes for both meat and non-meat dishes utilizing their spices and rubs. On a more regular basis, Prohibition Spice Co. can be found at the French Market (131 N. Clinton).
REMIX Aromatherapy – Add a new scent to your repertoire with perfumes, colognes and even bug spray by REMIX Aromatherapy. Created by acupuncturist and herbalist Giselle Wasfi, the scents are good for your skin and can dress you up for your next night out.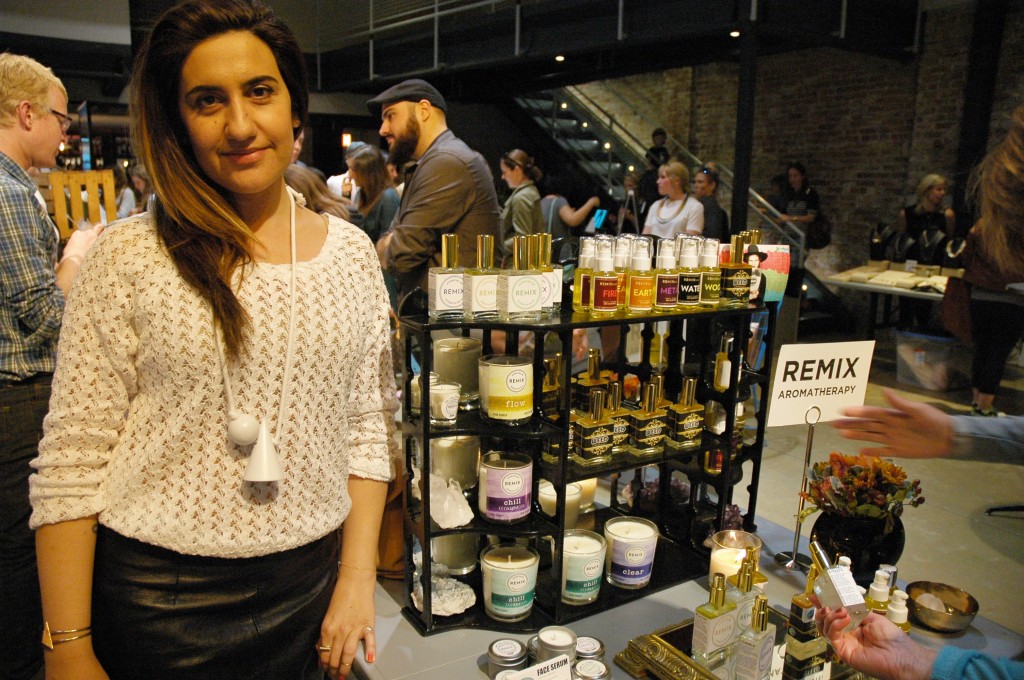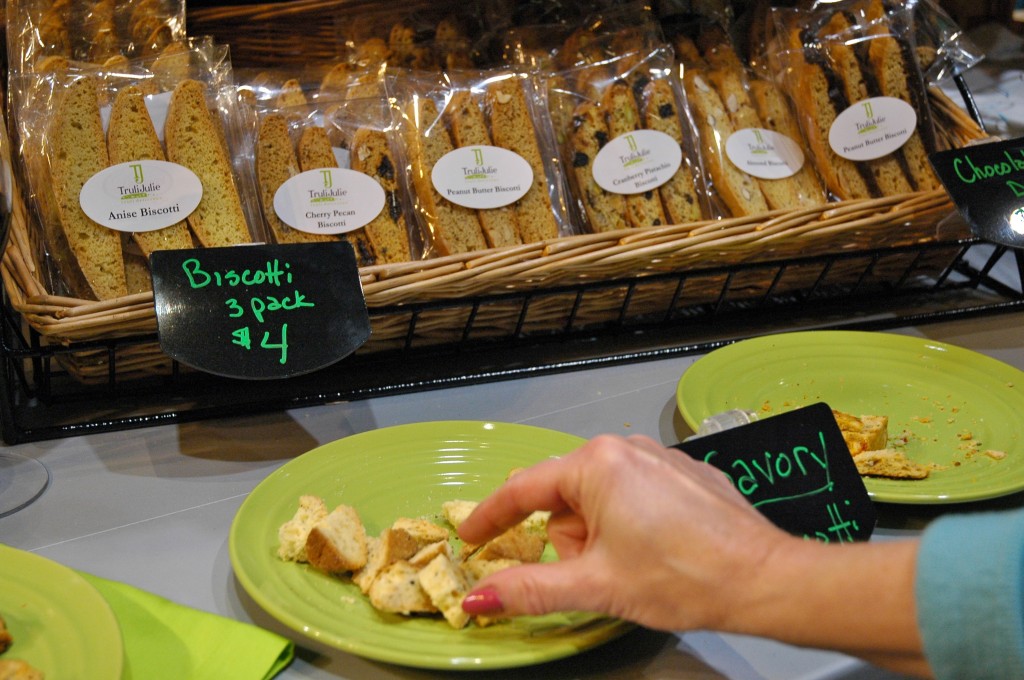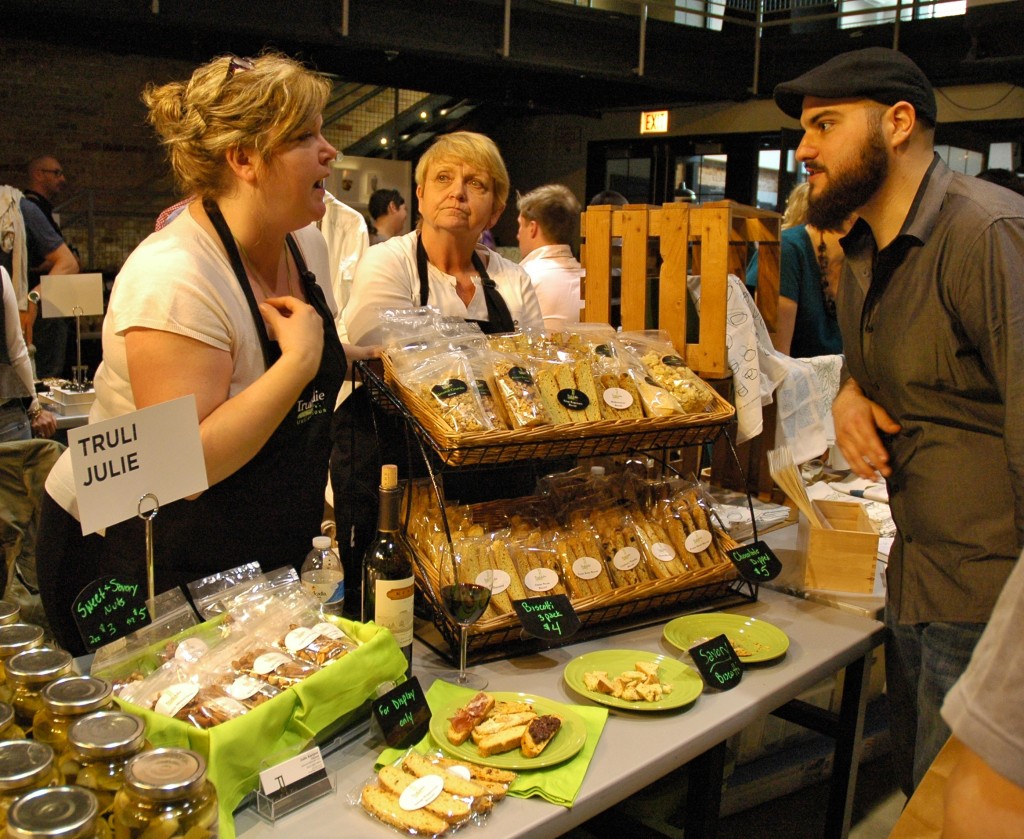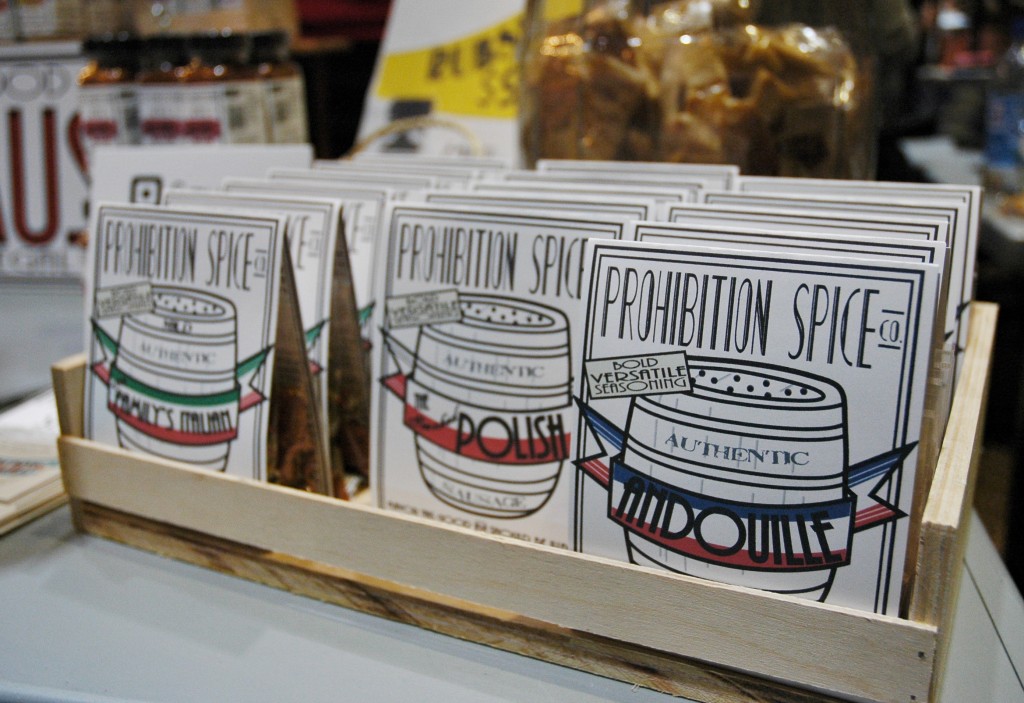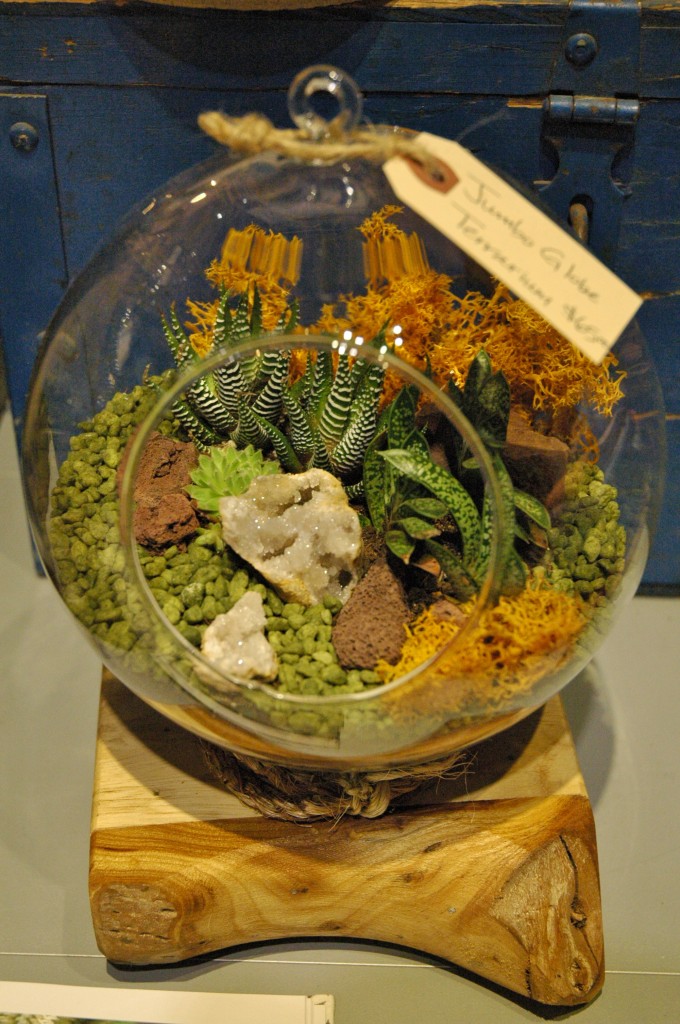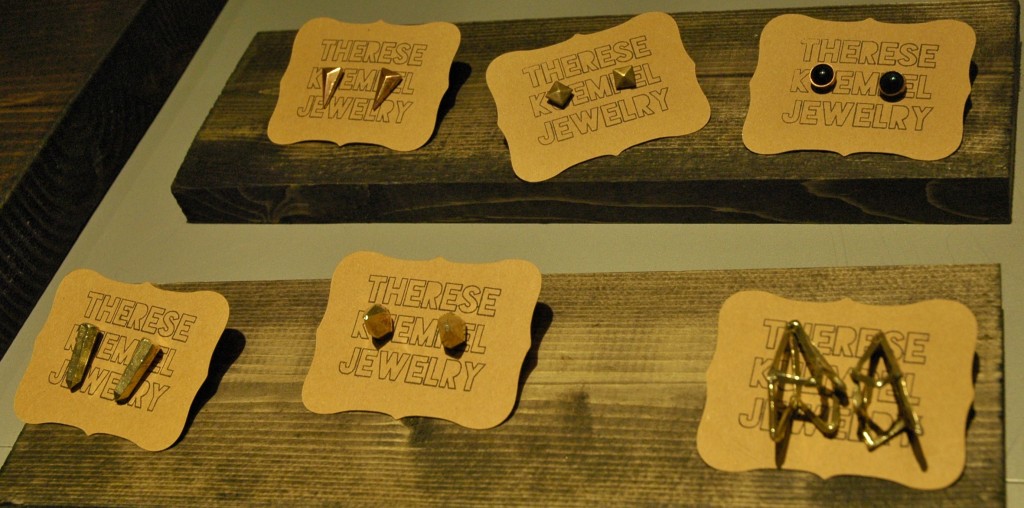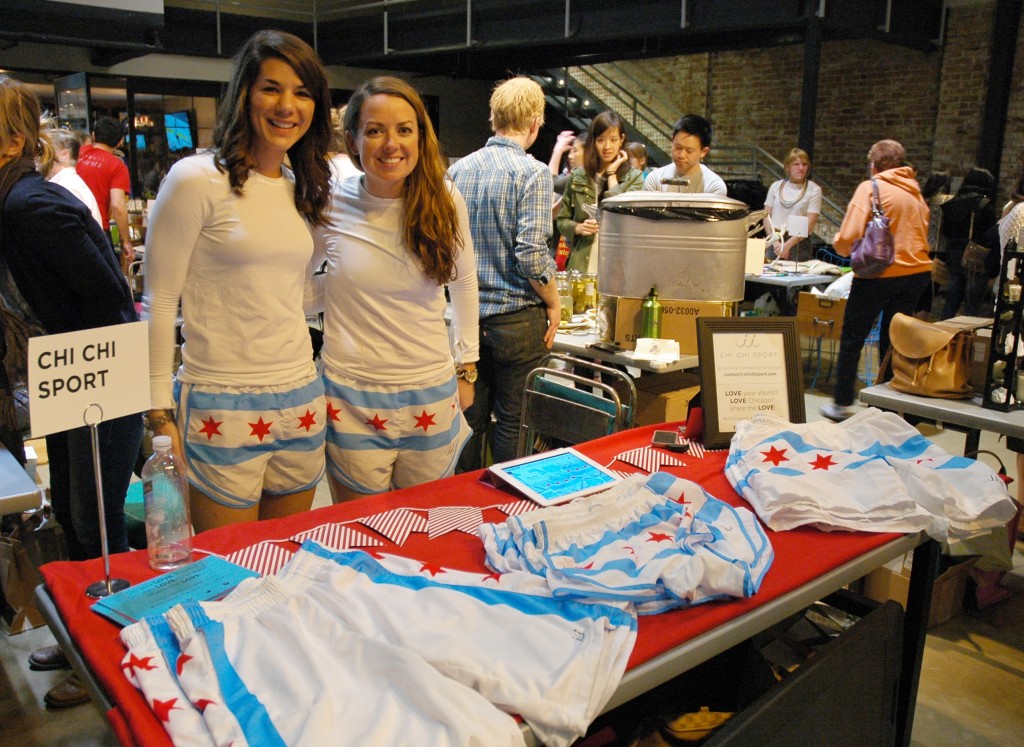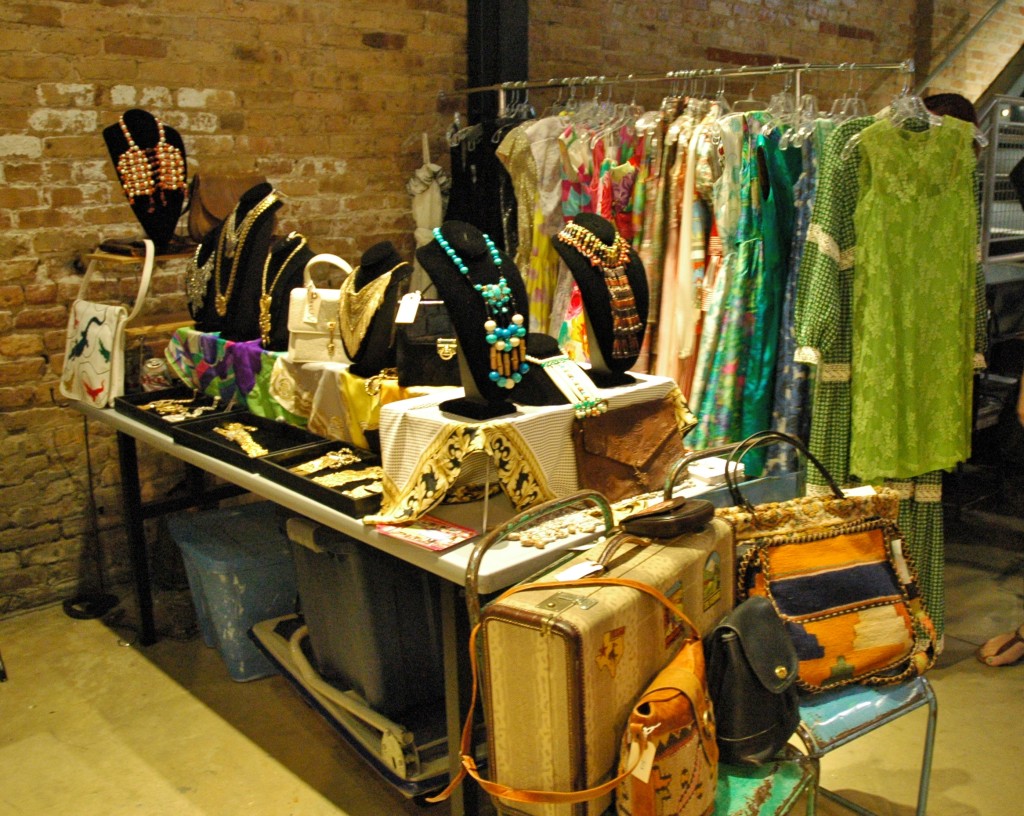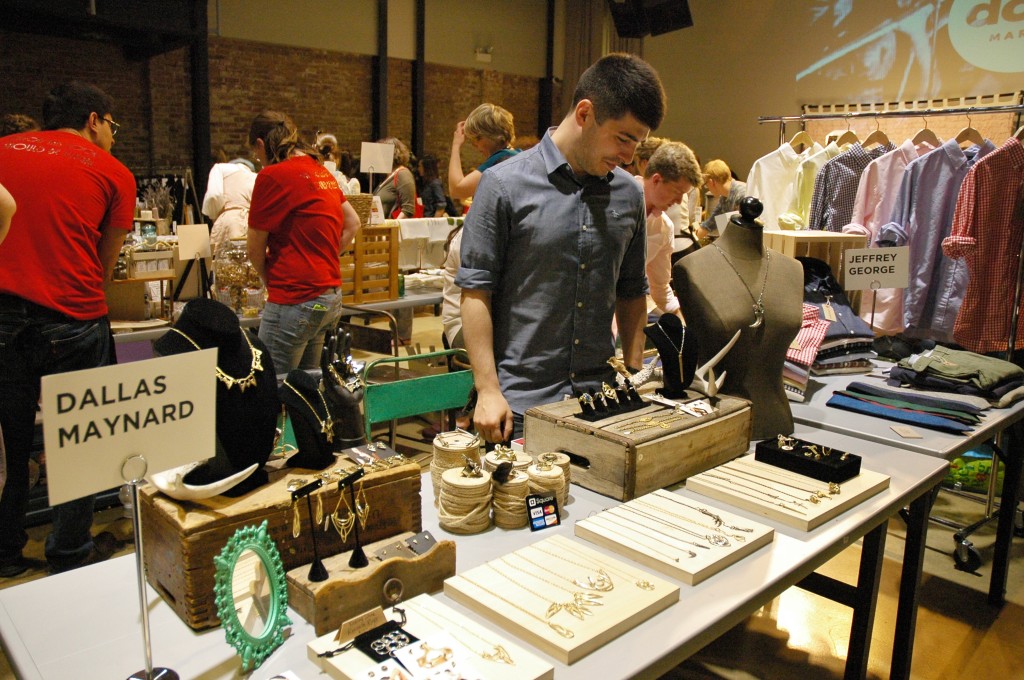 While the vendors rotate at each event, this is just a sampling of the type of goods you'll find on your adventure. Hope to see you on Sunday!